Why Are Christie's Poll Numbers Lower Among George Washington Bridge Users?
Proof again: People make political judgments based on immediate experience.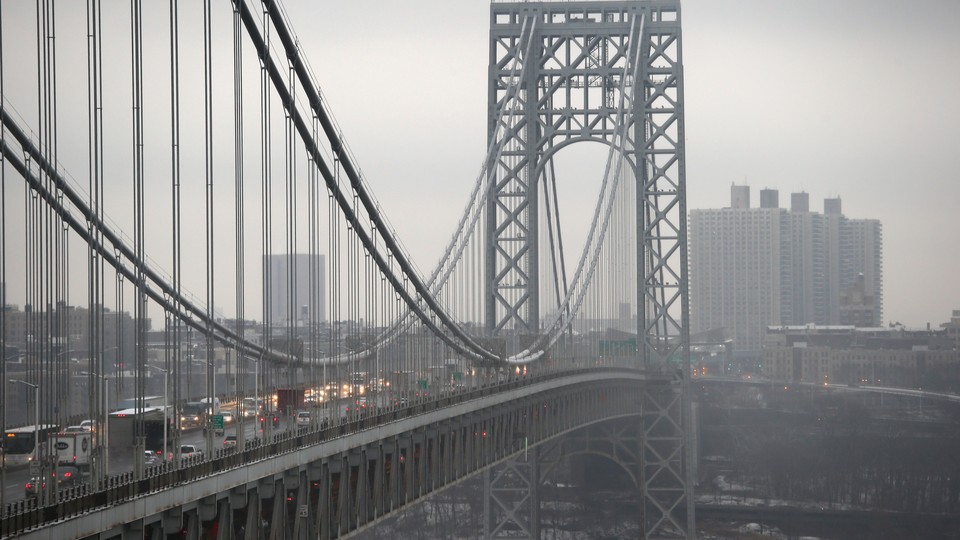 Here's a truth: People have a hard time thinking of things — or tend not to — beyond their immediate experience. We've seen this recently, as the polar vortex has emboldened climate-change skeptics to conveniently disregard temperatures for any place that isn't their backyard.
Here's another example of that: In the wake of the recent scandal surround Chris Christie, New Jerseyans who use the George Washington Bridge have been more critical of the governor, as the results of a recent Rutgers University poll show. Rutgers explains:
Christie's ratings are noticeably lower among those who travel across the George Washington Bridge at least once a week, at 37 percent favorable. Those who use the bridge less often are more positive, with 45 percent favorable, compared to 51 percent favorable among voters who never use the bridge. His job approval follows a similar pattern for these commuters.
We might like to think, as voters and free-thinking citizens, that we can make objective evaluations. Why should it be that there is a difference between those who cross the bridge and those who don't? The governor's actions (or lack thereof) are the same in either case. It's further evidence of the notion that the "rational voter" is a myth.
(Rutgers)Any distinction between bridge users and non-users, though, may not matter when you go for the aerial view. According to the Rutgers poll, Christie has all but erased his momentously good 2013 in the eyes of New Jerseyans.
{{ BIZOBJ (video: 4655) }}