White House to Keystone Advocates: Not So Fast
The administration's response to a key State Department finding on the pipeline left Obama plenty of room to keep the project on ice.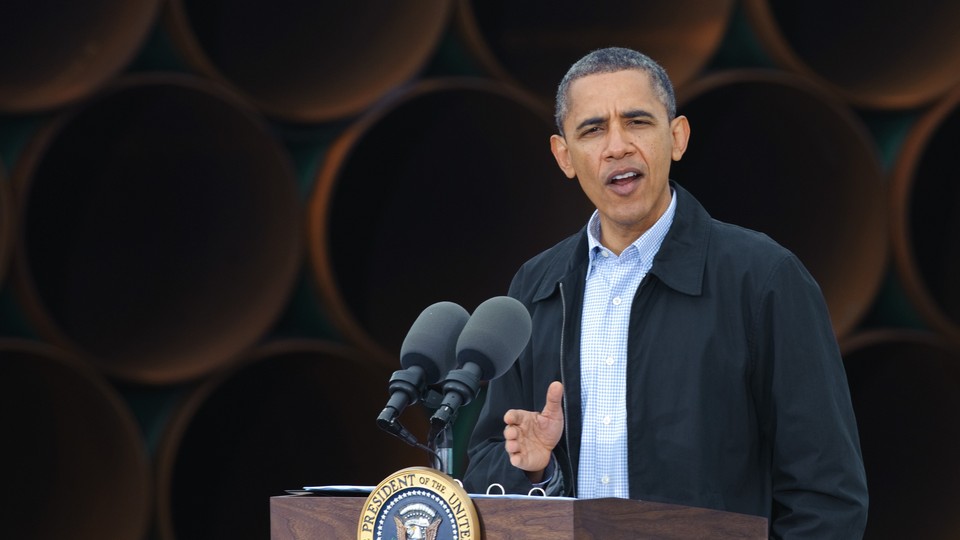 Keystone XL pipeline advocates were quick to say that Friday's State Department report gives President Obama all the evidence he needs to approve the project.
They'll be disappointed after hearing from the White House. On Friday night the White House left itself plenty of breathing room on making the final decision.
"The President has clearly stated that the project will be in the national interest only if it does not significantly exacerbate the problem of carbon pollution. The Final Supplemental Environmental Impact Statement includes a range of estimates of the project's climate impacts, and that information will now need to be closely evaluated by Secretary [of State John] Kerry and other relevant agency heads in the weeks ahead," said Matt Lehrich, a White House spokesman.
"A decision on whether the project is in the national interest will be made only after careful consideration of the SEIS and other pertinent information, comments from the public, and views of other agency heads," Lehrich added.
The key finding in the long-awaited State Department study is that Keystone would likely have little effect on the rate of expansion of carbon-intensive oil sands projects.
That major finding is a boost for TransCanada's proposed pipeline and a blow to environmentalists, who say building Keystone XL would drive up emissions by serving as a catalyst for expanded oil sands production.
But the report — available here — also examines alternative oil price and pipeline-constraint scenarios that dampen oil sands production, giving project opponents something to hang their hat on.