White House: Climate Policy Intact Despite GOP Rider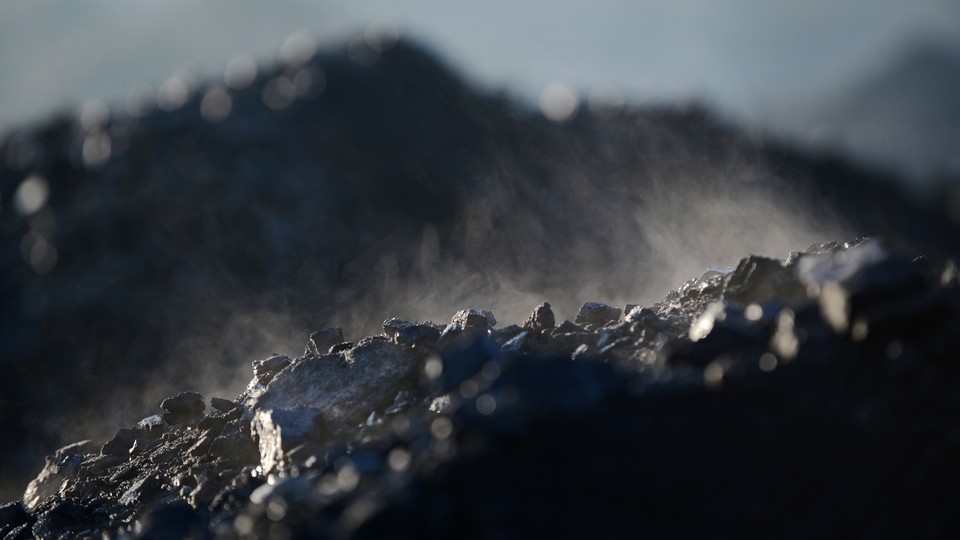 A GOP-backed provision in the new $1 trillion federal spending bill does not kneecap President Obama's bid to largely end U.S. support for building coal plants overseas despite adding new restrictions, administration officials say.
"While some limited environmental riders were included, our ability to continue to move our environment and climate agenda forward is very much intact," said Matt Lehrich, a White House spokesman.
The compromise bill unveiled Monday night softens an Export-Import Bank policy that largely prevents U.S. support for coal-fired power plants in developing nations unless the projects employ carbon emissions-trapping technology.
House Appropriations Committee Republicans say that the bill would "prohibit" the bank and the Overseas Private Investment Corporation from "blocking coal and other power-generation projects, which will increase exports of U.S. goods or services."
But how much does the bill, which will be in effect through Sept. 30 once enacted, really erode the climate policy?
The policy announced in December already has an exception for projects in the world's poorest nations as long as there's no economically feasible alternative to building a coal plant without carbon capture. The spending bill, which Congress is expected to approve this week, expands the number of countries in which construction of coal plants without the emissions controls is eligible for the U.S. agencies' support.
An Ex-Im Bank spokesman said the GOP provision would have the effect of adding 15 countries to that list, including India, Vietnam, and Mongolia.
The provision "would not overturn the bank's guidelines but would, instead, modestly expand the number of countries considered 'poorest' for this fiscal year," spokesman Phil Cogan said. "This means that the bank could consider financing coal projects in certain countries which are not currently eligible for consideration, provided the projects comply with pre-existing environmental and other credit criteria."
Jake Schmidt of the Natural Resources Defense Council expressed confidence that the GOP rider will not push the U.S. agencies into supporting coal-plant construction. "It is clear that OPIC and Ex-Im understand that these coal projects aren't appropriate, so this shouldn't change the projects that they actively seek out or put to the board for a vote," said Schmidt, NRDC's director of international climate policy.
"Hopefully the sign at these institutions still says 'closed to coal projects except in very rare circumstances,' " Schmidt said in an email.
OPIC has not financed a coal plant in a decade anyway, according to Reuters.
The Ex-Im Bank, on the other hand, has been active in coal-project financing in recent years, according to an NRDC analysis, although last year it decided against backing a coal plant in Vietnam.
House Republicans say the spending bill rider will help protect the U.S. export market. The bill language states that Ex-Im and OPIC can't enforce policies that block support for plants that provide affordable power in this expanded list of countries and "increase exports of goods and services from the United States or prevent the loss of jobs from the United States."