When Fewer 4-Year-Olds Go to College ...
Roundup: As the nation moves toward minority-majority, colleges face fierce trade-offs when the nation produces fewer 18-year-olds with aspirations for a bachelor's degree.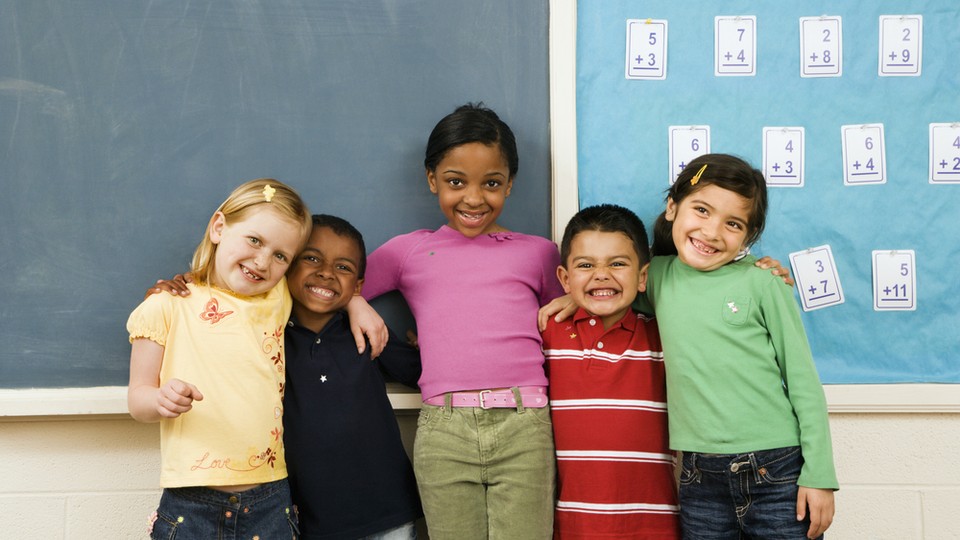 The Next America produces a weekly roundup of education stories relevant to diversity. These stories date from Jan. 18 to 27.
DEMOGRAPHIC DATA AFFORDS COLLEGES A LOOK AT THE FUTURE. The Chronicle of Higher Education produced a deep look at the impact of demographic change on U.S. classrooms. For example, the figures indicate 95 4-year-olds for every 100 18-year-olds, a trend that has widespread repercussions. Wrote Sara Lipka: "Demographic change has become a crucial focus of enrollment management over the past decade, but with intense pressure to fill each year's class, longer-term planning can lapse." Also of interest:
FREE STEM DEGREE FOR N.Y. STATE GRADS? New York Gov. Andrew Cuomo has proposed a free college education at a SUNY or CUNY campus to the top 10 percent of New York high school graduates who secure a bachelor's degree in science, math, or technology. For the tuition-free degree, the graduates would be required to work in New York for five years. Albany Business Review
BLACK STUDENTS AT UNIVERSTIY OF MICHIGAN LOBBY FOR DIVERSITY. A group of black students at the University of Michigan made seven demands, ahead of "physical action," in an attempt to stop a decline in black enrollment. On the list: affordable on-campus housing options; a new multicultural center; more classes about marginalized minorities in U.S. history; and a 10 percent increase in black representation. Atlanta Black Star
Q&A: LEADING SUCCESSFUL HBCUs. Diverse interviewed William Bynum Jr., president of Mississippi Valley State University, on issues facing historically black colleges and universities. One issue, given the decline in enrollment (now 3 percent of blacks enroll at HBCUs), is the lack of substantial endowments.
HOW A LIBERAL-ARTS DEGREE PAYS LONG-HAUL DIVIDENDS. Rising college costs and student debt, paired with the weak job market for recent college grads, spur a report exploring the value of a liberal-arts degree. The Association of American Colleges and Universities used census data to conclude that older Americans who majored in the humanities and social sciences out-earned those with professional and preprofessional degrees. That group was 40 percent more likely to have a graduate degree as well. Chronicle of Higher Education
THE MISSION: REDESIGN THE COLLEGE OUTCOME. The Association of American Colleges and Universities has embarked on a mission to "develop a portable and competency-based framework for general education," allowing that the current format is obsolete and should be geared toward learning outcomes, or competencies. AACU President Carol Geary Schneider said the project, backed by a $2.3 million grant from the Bill & Melinda Gates Foundation (a Next America supporter), will focus on how best to organized the "educational experience" — perhaps moving away from the credit hour. Inside Higher Ed
BOSTON PUBLIC SCHOOLS SEEK GREATER DIVERSITY AMONG TEACHERS. A decline in the number of black teachers in Boston public schools has put the city in violation of a federal court order, prompting officials to step up efforts to recruit and retain teachers of color. Boston Globe
ICYMI: Recent National Journal Education Stories
What If More Colleges Were Like Amherst? Despite a White House call to action, elite colleges face incentives not to enroll low-income students.
Bolstering Education, to a Degree. Roundup: In the White House and on Capitol Hill, the president spurs action intended to get colleges to focus on diversifying student bodies and on producing more graduates from the ranks of the low income and minorities.
Minority Enrollment Is Low at Many Conservative Colleges. In the Republican Party's struggle to court minority voters, one more hurdle has emerged: Minority students may be underrepresented at historically conservative colleges and universities, enrollment data show.