What's Keeping NFL Fans in the Dark?
Football blackouts may be gone soon, but that might not be enough to keep some NFL fans from missing the playoffs.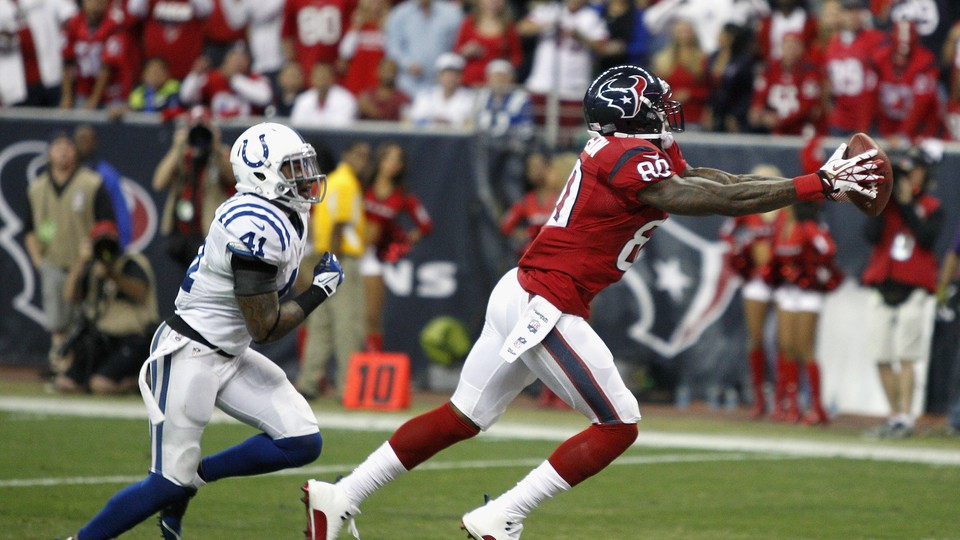 No one can fault Green Bay fans if they forgo a -50 degree wind chill Sunday to watch the Packers from the comforts of their own home. But Cheeseheads' hesitance to brave the chilly confines of Lambeau Field nearly cost fans in northeastern Wisconsin the chance to watch the game at all. Luckily for Green Bay fans, late ticket sales made the game a sellout and averted the NFL's blackout threat.
But Packers fans aren't alone. Cincinnati is also facing the possibility of a local TV blackout, as the Bengals have until Friday afternoon to sell out their game. Indianapolis narrowly avoided a similar fate when Meijer bought 1,200 tickets for local military families. Blackouts are hardly new, but it's unusual for 75 percent of the weekend's playoff host cities to approach the sellout deadline with tickets still unsold.
So what's keeping fans from filling up the seats? The most obvious answer is the increasing quality of the TV experience. The advantages (and cost savings) of watching an HD broadcast versus traveling to the stadium have been well-documented, but now there's more evidence fans are shifting their viewing habits. The NFL on FOX earned the most viewers in its history this season; CBS grabbed its second-highest rating ever.
But high TV viewership might not be a threat to local fans for much longer. Last month, the Federal Communications Commission announced it was starting the process to alter blackout rules. The proposed change would allow cable and satellite providers to carry games in blacked-out markets, even if the NFL prevents over-the-air local stations from showing the broadcasts. Essentially, unless you're getting Green Bay's WLUK Fox 11 from your antenna, you'll be able to watch the game.
The FCC's proposed work-around was praised by Sens. John McCain, R-Ariz., and Richard Blumenthal, D-Conn., who had put forward their own legislation to cut blackouts. With his constituents in danger of missing their Bengals, Sen. Sherrod Brown, D-Ohio, chimed in Thursday to chastise the NFL. "This is unacceptable at a time when the price of attending games continues to rise, and the economy is not yet where it needs to be," Brown said, calling the FCC's rule change "excellent news."
But for now, blackouts are still a fact of life, and fans who choose to watch the game from home may be costing themselves the opportunity to do just that.