U.S. to Achieve Energy Independence by 2035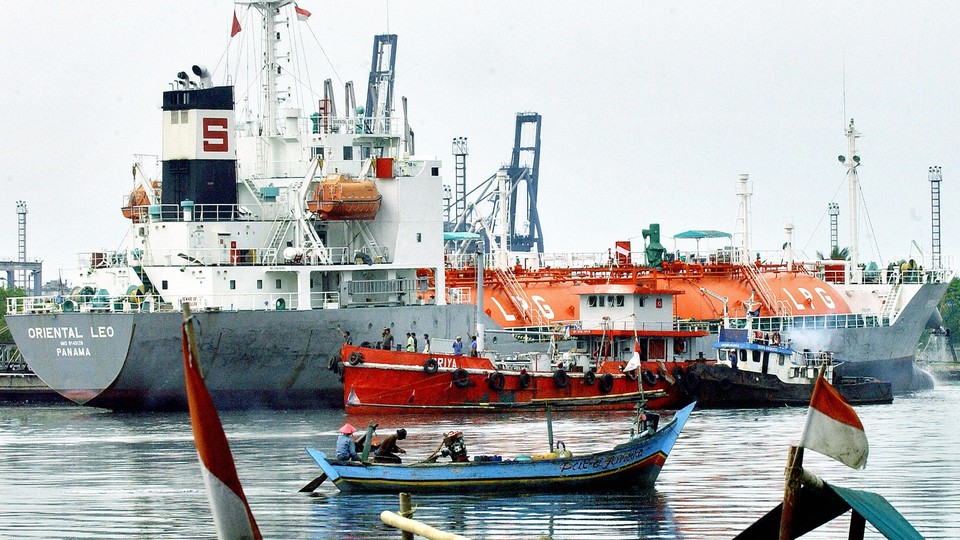 The U.S. will achieve the long sought-after domestic policy goal of energy independence by 2035, according to projections outlined in BP's Energy Outlook 2035 released on Wednesday.
The report, which forecasts energy trends heading into 2035, states that natural-gas production will continue to rise, helping the United States maintain its title as the world's top natural-gas producer.
Surges in oil and gas output at home will also spur a 75 percent drop in oil imports and a rise in liquefied natural-gas exports.
"The U.S. will become a sizable player in the [LNG export] market," Christof Ruehl, BP's chief economist told reporters during a press call Tuesday. Ruehl predicted that the country is on track to become a net exporter of the energy source within three years. "Before the end of the forecasting period U.S. exports for LNG will be the second largest in the world," he added.
This prediction arrives as debate over whether the U.S. should expand LNG and crude-oil exports has intensified on Capitol Hill. Some lawmakers say the United States should tread cautiously in approving new LNG export terminals and contend that a rise in exports could cause natural-gas prices to spike at home. Export backers, on the other hand, say increased exports would spur trade and bolster the U.S. economy.
Rising natural-gas consumption will also impact the environment. As natural gas overtakes oil to become the dominant fuel, U.S. carbon emissions due to energy consumption will fall by 6 percent.
"New technologies such as for gas supplies shift the supply to a less-carbon-intensive mix," Ruehl said.
Even with carbon cutbacks at home, however, global CO2 levels will rise by close to 30 percent by the end of 2035, with increases in emissions driven by fossil-fuel energy use in developing countries.
Fossil fuels will also remain dominant over renewables in the U.S., despite a slight decrease in fossil energy demand from 85 percent to 80 percent by 2035. Renewables, meanwhile, will account for only 8 percent of the domestic energy mix by the end of the forecasting period.