U.S. Probe Targets China's Solar Trade Practices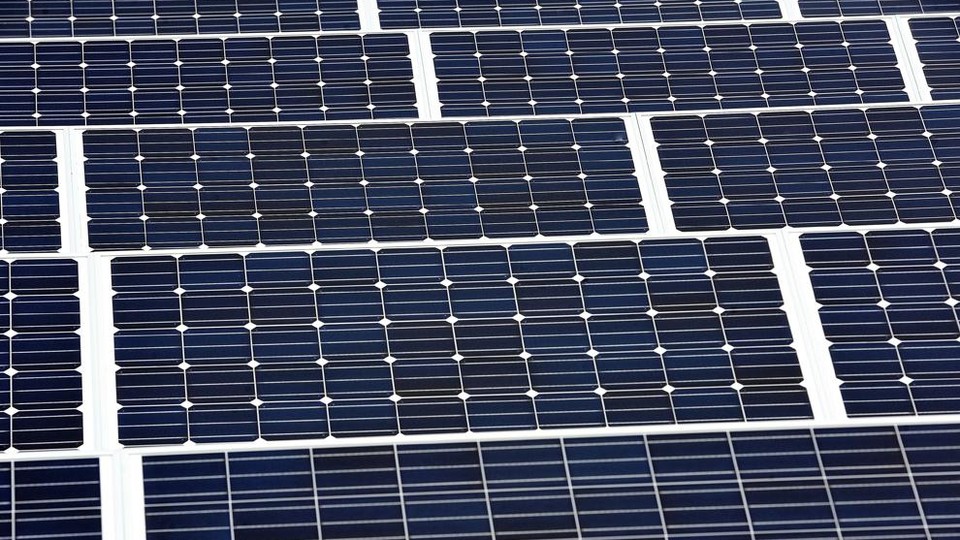 The U.S. has launched a fresh investigation into China's solar trade practices, Reuters reports.
The two nations have been jousting over trade in green-energy equipment in recent years.
The latest Commerce Department probe and inquiries by the U.S. International Trade Commission could lead to expanded duties on some imported solar panels, according to Reuters.
Meanwhile Quartz, a sister publication of National Journal, reports on the growth of solar installations inside China.
"Chinese firms, supported by subsidies and power tariffs that are part of the government's renewable energy campaign, are criss-crossing China and building massive solar generating projects, like a 1,000 MW solar plant in the remote Xinjiang Region," Quartz notes.
The Houston Chronicle looks at a new report on employment in renewable-energy industries worldwide. China and Brazil lead the way, followed by the United States.
Roughly 5.7 million people worldwide worked in the renewable-energy sector or related jobs in 2012, the International Renewable Energy Agency estimates. Nearly a third of those jobs are based in China, the story notes.