U.S. Demanded Verizon Data More Than 320,000 Times
The figure dwarfs totals reported by Google and others.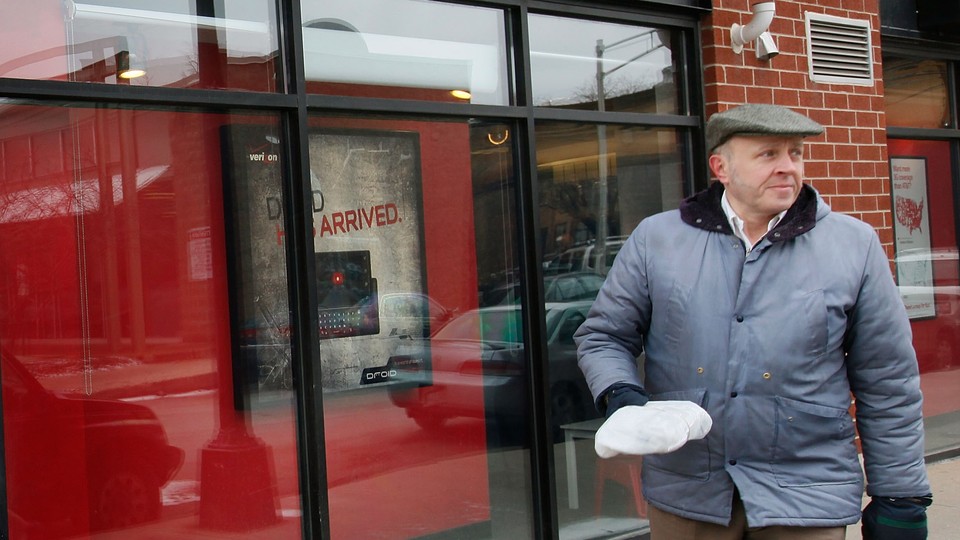 Local and federal law-enforcement officials demanded data on Verizon customers 321,545 times last year, the company revealed Wednesday.
It is the first time that Verizon or any other major phone company has revealed comprehensive statistics about government access to customer records. Google and other Internet companies have produced similar reports for several years, and AT&T has said it plans to also reveal its statistics.
Verizon's total dwarfs the statistics revealed by Google and the other Internet companies. Google has yet to announce figures for the second half of 2013, but through the first half of the year, the company said it received 10,918 requests for user data.
Verizon's report sheds little light on the National Security Agency's surveillance programs. The company did not discuss NSA demands under the Patriot Act for bulk access to customer data and was only allowed to say it received somewhere between 1,000 and 1,999 National Security Letters — secretive demands for data used mainly by the FBI.
The first — and still most controversial — leak by Edward Snowden was a secret court order requiring Verizon to turn over phone records on all of its customers to the NSA. The NSA claims the program — which gives the agency access to phone numbers, call times, and call durations — is authorized under Section 215 of the Patriot Act.
Reining in bulk collection is the top goal of civil-liberties activists and privacy-minded members of Congress. President Obama on Friday said he wants to maintain the NSA's ability to mine through millions of phone records, but he said the government should give up control over the phone database.
Verizon said it only complied with valid requests but it did not reveal how often it actually turned over customer data to the government. The company said it will begin tracking its compliance rate for future reports.
"Protecting our customers' privacy is a bedrock commitment at Verizon," Randal Milch, Verizon's general counsel, said in a statement.
"While we have a legal obligation to provide customer information to law enforcement in response to lawful demands, we take seriously our duty to provide such information only when authorized by law. Our dedicated teams carefully review each demand and reject those that fail to comply with the law."
The telecom giant said it received 164,000 subpoenas, which can give police access to information such as phone numbers, names, addresses and, in some cases, call histories.
The company received 70,665 court orders, including 1,496 wiretap orders, which allow police to listen in on phone calls. Verizon received 36,696 warrants, which it said mostly covered location information or stored messages.
There were also about 50,000 emergency requests for data, which police are only supposed to use if there is the possibility of death or serious injury.
Internet companies like Google, Yahoo, Facebook, and Microsoft are lobbying for the right to disclose more information about national security requests for information. The companies have even sued the Justice Department, claiming the gag orders violate their First Amendment free speech rights.
While Verizon said it supports more transparency, it argued that the U.S. government is in the best position to reveal more data.
In his statement, Milch said there is already a framework in place for intelligence agencies to report surveillance statistics to Congress.
"The United States government should expand on this existing framework and report annually on the numbers of all types of demands made by federal and state law enforcement to telecommunications and internet companies for data regarding their customers," he said.