Toxic Debate Ahead on Hazardous-Waste Bills in House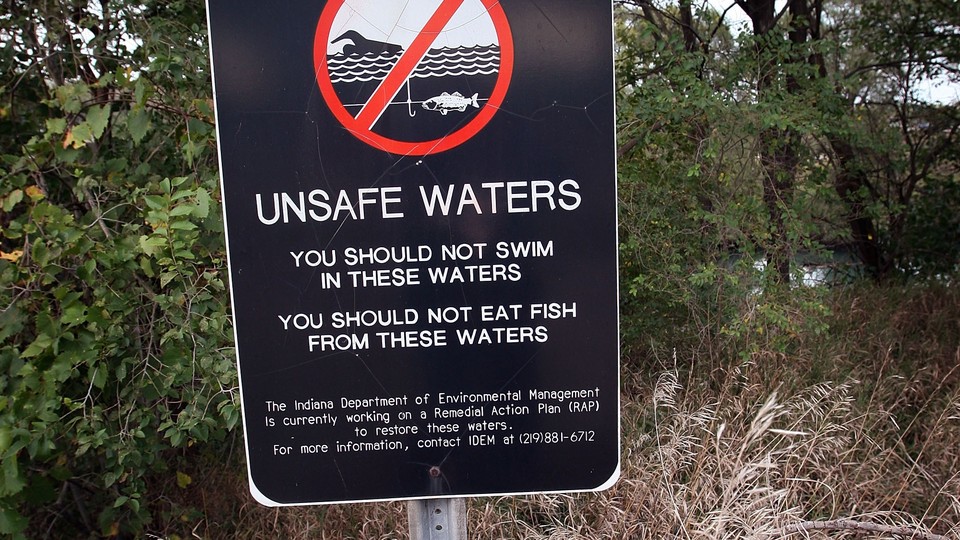 In the midst of a cold snap, House Republicans are warming up for the new session of Congress with a renewed attack on what they call federal overreach in the environmental arena, this time with legislation to give states more control over cleanups at hazardous-waste sites.
The House is slated to vote Thursday on a package of bills that would allow states to assign priority to cleanup projects conducted under federal laws, including Superfund; to subject federal cleanups to state and local laws; and to bar the Environmental Protection Agency from imposing waste-disposal regulations in states that already have them.
The measures are sponsored by Republican Reps. Bill Johnson and Bob Latta of Ohio and Cory Gardner of Colorado.
"This legislation would give states a greater say in deciding which Superfund [sites] should be redeveloped first," Johnson said in an interview. "States are more equipped than federal bureaucrats in Washington, D.C., to decide which sites should be a priority to be cleaned up."
The debate on the legislation gives conservatives another opportunity to put themselves on record as opponents of federal overreach and defenders of states' rights when it comes to energy and environment policy — a message that had plenty of air time in November when House Republicans passed legislation aimed at halting administration attempts to regulate fracking.
Rep. John Shimkus, R-Ill., chairman of the House Energy and Commerce Environment and the Economy Subcommittee, signaled that Republicans will continue to broadcast this message well into the new year. "This important legislation incorporates several of the themes we examined last year and will continue to focus on during 2014, including reducing red tape and modernizing government," Shimkus said.
The legislation is expected to pass the GOP-controlled chamber with a party-line vote, but has little chance of advancing in the Democratic-controlled Senate.
Democrats say the bill is partisan, unnecessary, and detrimental to the environment. They are hoping to prevent conservatives from claiming even a symbolic victory on the issue.
"This package of legislation moved through committee quickly on a partisan vote and offers no benefits to communities still working to clean up contaminated property," said Rep. Paul Tonko, D-N.Y.
House Energy and Commerce Committee ranking member Henry Waxman, D-Calif., sent a letter to Shimkus on Tuesday asking him to delay floor consideration of the bill. Waxman contends that the subcommittee chairman promised to meet with representatives from the Justice and Defense departments to address concerns over the legislation but failed to do so.
"The bill should not be brought to the floor for a vote," said Rep. Jan Schakowsky, D-Ill. "It's bad for the environment and bad for human health."
But as of Tuesday afternoon, House GOP aides confirmed that the legislation was still scheduled for a vote by the end of the week.