The City Is a Terrible Place for a Snowy Owl
The DC Snowy owl, which was struck by a bus Thursday, had it coming.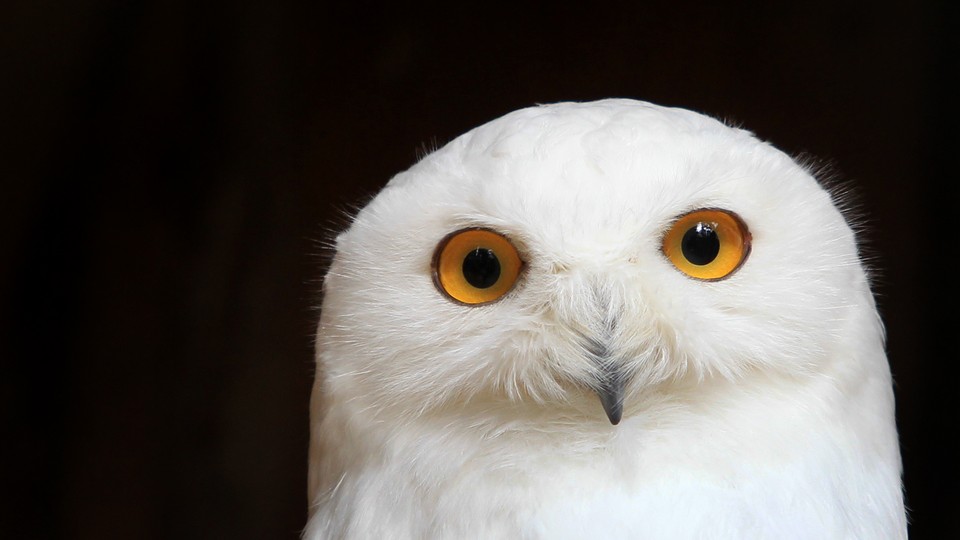 The snowy owl had probably never seen a human before, much less a bus. That is, until one hit her.
"Cities are TERRIBLE places for Snowy Owls."
The snowy owl that has set up temporary home in Washington survived the collision Thursday with a city bus, and has become something of a social-media sensation with a small devoted following. As The Washington Post reported Thursday, "When told of the incident, Ellen Paul, executive director of the Washington-based Ornithological Council, said: 'Oh, my God! Don't tell me this!' " The bird is currently in the care of a local wildlife rescue rehab center, and will be released post-convalescence.
After the news hit Thursday I first thought, How did the bird not see the bus coming? After all, isn't it a top-level predator that regularly tears small mammals into bloody pulps? And birds of prey have found unlikely homes in cities. Red-tailed hawks, such as New York's Pale Male, have traded natural cliffs for skyscrapers and thrived. Why couldn't this bird?
Curious, I emailed Cornell's Kevin McGowan, a bird biologist in the university's ornithology lab, with the question, "Are cities good environments for these creatures?"
He wrote back with the short answer "Cities are TERRIBLE places for Snowy Owls." That makes sense, considering the current bus news, and also in light of the fact that some owls were being shot at to clear them from New-York area airports. But I asked for a more complete answer.
"The thing is snowy owls, where they come from, there's not much that they are afraid of," McGowan explains. But, he added, "These birds, it's almost as if they don't see people sometimes. They're so unconcerned that it just doesn't hit the centers in their brain that says, 'Hey! Watch out for that.' "
Like buses. On the other hand, birds such as crows are super anxious and therefore very well adapted for the city.
And consider how far away this bird is from its native environment. As McGowan explains it, these birds won't breed anywhere near the north edge of the Hudson Bay in Canada, because it isn't cold enough. As of this writing, it's minus 9 at the top of the Hudson Bay, which is warm for this time of year. That far north, "these guys probably had to fly a thousand miles before they even saw trees," McGowan said.
The birds do migrate in the winter, but it's extremely rare for the species to be this far south. Most winters, snowy owls don't make it much farther south than the Great Lakes. This is what bird academics call an "incursion," in which a great mass of snowy owls fly much farther south than usual in the search of food. It happens either because there were a great many owls born recently and their competition for food in the Arctic gets tough, or their food supply (ducks, lemmings) has been diminished. Snowy owls tend to land in areas that remind them of the Arctic — flat green or white open spaces, like airports. Perhaps it was a snow-covered National Mall, then, that lured this bird into the city. Once on the Mall, the owl then got lost downtown. And there you have the beginning of an animated film. A true bird-out-of-the-Arctic story, ending in near tragedy. Does she fall in love with a local great horned owl?
The story even holds a lesson for what it takes to make it in the big city.
"It's not being tame that allows you to survive and prosper in an urban environment," McGowan says. "It's being not scared and aware."