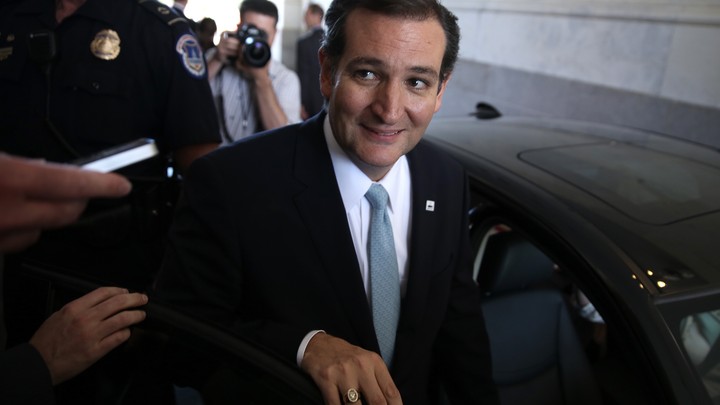 In an interview with Bloomberg TV, Ted Cruz was asked whether he would support John Boehner continuing in his job as speaker of the House.
"Oh, look, to be honest I don't really know John Boehner. He has his job. I have mine," the Republican senator said. He then turned the conversation toward how proud he was of the House conservatives who stood up to Obamacare.
A fine, predictable response on the surface, but there's something off.
Cruz certainly knows Boehner. Cruz was Boehner's lawyer in the 1990s. Boehner, when asked a similar question about Cruz on The Tonight Show just last week, said, "Ted Cruz used to be my attorney a long time ago. A good guy. I don't always agree with him, but he's a good guy."
As The Washington Post's Sean Sullivan reported just a few days ago, Cruz briefly represented Boehner in the late '90s, when Boehner sued a Democratic lawmaker for alleged wiretapping. Sullivan reports, "When Boehner used the case to help his campaign raise money, Cruz defended him publicly, emerging in the media years before he would return as a conservative hero."
Cruz worked on the case for a year or less. And, sure, what is it to truly "know someone," especially in "this town?" Cruz, however, does indeed know Boehner. Or at least his legal history. 
We want to hear what you think about this article. Submit a letter to the editor or write to letters@theatlantic.com.
Brian Resnick
is a former staff correspondent at
National Journal
and a former producer of
The Atlantic
's National channel.