Supreme Court to Hear Broadcaster Bid to Kill Aereo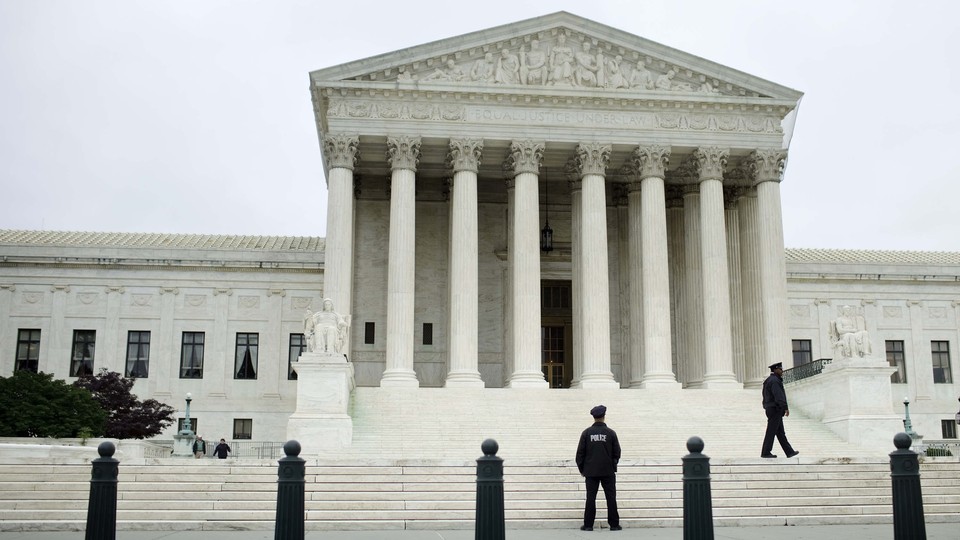 The Supreme Court announced Friday that it will review a lawsuit from television broadcasters to shut down online video company Aereo.
NBC, ABC, CBS, Fox, and other broadcasters claim that Aereo is stealing their copyrighted content and warn that if the Internet startup wins, it could doom their industry.
The U.S. Court of Appeals for the 2nd Circuit sided with Aereo last year, and another federal judge in Boston also declined to shut down the company.
But federal judges in the District of Columbia and California have ruled for the broadcasters in cases involving a similar service.
Aereo, which is backed by media mogul Barry Diller, allows customers to watch broadcast TV on their computers, mobile devices, or Internet-connected TVs for a monthly fee. But unlike cable and satellite providers, Aereo doesn't pay the TV broadcasters for their content.
Aereo argues that it doesn't need to pay the broadcasters because it uses tiny antennas to pick up over-the-air TV signals and then transmits that video to its customers over the Internet. Anyone has the right to access broadcast TV with an antenna, although most people get broadcast channels through their cable provider.
Broadcasters claim Aereo is trying to undermine the intent of copyright law, while the company says it is only making it easier to access video which should already be free.
Both sides of the battle applauded the high court for taking up the case.
"We said from the beginning that it was our hope that this case would be decided on the merits and not through a wasteful war of attrition," Aereo CEO and founder Chet Kanojia said in a statement.
"We look forward to presenting our case to the Supreme Court and we have every confidence that the Court will validate and preserve a consumer's right to access local over-the-air television with an individual antenna, make a personal recording with a DVR, and watch that recording on a device of their choice."
He said the case has ramifications not only for his company, but any cloud storage service that allows users to access copyrighted material online.
In a statement, CBS said it is looking forward to its day in court.
"We believe that Aereo's business model, and similar offerings that operate on the same principle, are built on stealing the creative content of others," the network said.
The broadcasters are represented by a fleet of top lawyers, including former Solicitor General Paul Clement, who argued against the president's health care law before the Supreme Court.
Broadcasters are especially concerned that if Aereo wins, cable and satellite providers could use a similar technique to cut off the billions of dollars they pay every year to carry broadcast TV channels.