Supreme Court Takes Up Another Obamacare-Related Case
An anti-Obamacare ad sparked a battle over political speech.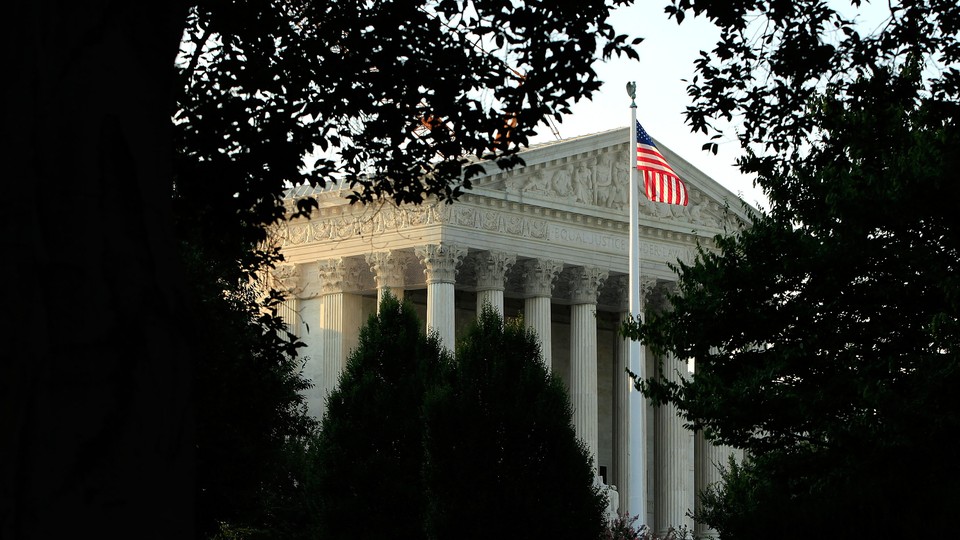 The Supreme Court on Friday agreed to hear a case challenging limits on political speech, which grew out of an attack ad over Obamacare and abortion.
It all started in 2010, when the Susan B. Anthony List, an antiabortion group, tried to put up a billboard attacking then-Rep. Steve Driehaus, D-Ohio. The billboard said Driehaus "voted FOR taxpayer-funded abortion" by supporting the Affordable Care Act.
Driehaus tried to block the ad under an Ohio law that prohibits making "a false statement concerning a candidate," and SBA List countered by challenging that prohibition as an unconstitutional restriction on free speech.
That's what the Supreme Court will weigh when it hears the case, likely some time in its next term.
Lower courts dismissed SBA List's suit. The ad never ran, and Driehaus lost anyway, so the issue was never fully adjudicated under Ohio election law. Because Ohio's election commission never took any enforcement action against SBA List, the group couldn't proceed with its lawsuit, the U.S. Court of Appeals for the 6th Circuit ruled last spring.
The Ohio chapter of the American Civil Liberties Union has sided with SBA List, arguing in supporting briefs that Ohio's ban on false statements is a violation of the First Amendment.
It will be the high court's third Obamacare-related case: The justices upheld the law's individual mandate in 2012 and will hear arguments in March over its contraception mandate.