Smoke Out: EPA Proposes Regs for Wood-Burners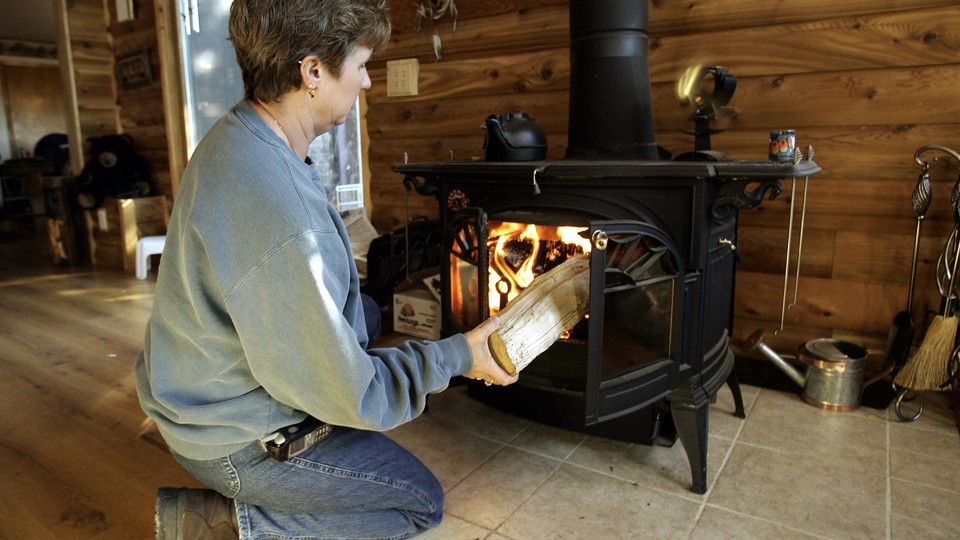 The Environmental Protection Agency released a proposal Friday to tighten and expand air-pollution standards for residential woodstoves and heaters.
The revised standards, once implemented, will result in an 80 percent reduction in emissions of particulate matter released from wood-burners, the agency said in a press release announcing the proposal. EPA also estimates the controls will yield a savings of between $118 to $267 in public-health benefits for each dollar paid out to comply with the regulation.
The agency has the authority to regulate toxic pollutants from woodstoves and heaters manufactured for residential use under the Clean Air Act. Friday's proposed update marks the first time the agency has moved to strengthen emissions limits since they were first issued in 1988.
In addition to tightening pollution controls, the agency's proposal casts a wider net than the 1988 standards. The new standard would regulate air pollutants from a number of wood-burning devices not previously covered, including outdoor wood boilers.
The rule does not apply to fireplaces and would only impact woodstoves and heaters made in 2015 or later. Once the proposed rulemaking is published in the Federal Register it will be subject to a 90-day comment period. A final rule is not due out until 2015.
While the news will likely draw criticism from conservative groups wary of federal attempts to regulate air quality, it met with praise from at least one environmental advocacy organization.
"We are delighted that, at long last, the U.S. EPA is moving forward with a proposal to reduce dangerous emissions from residential wood heating devices such as outdoor wood boilers," Frank O'Donnell, a spokesman for Clean Air Watch, wrote in a blog post on Friday. "Smoke gets in your eyes, as the old song goes," he continued. "But it also gets in your lungs, where it can cause real damage."