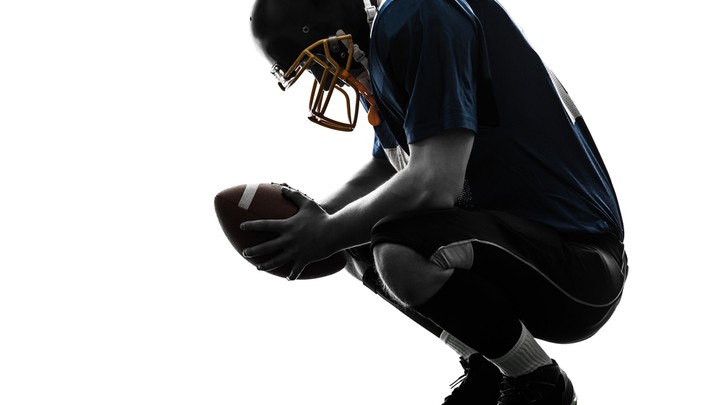 Here's a roundup of the education articles that caught Next America's eye from Jan. 6 to 13. All address trends that particularly affect minority students.
SOME RECRUITED ATHLETES CAN'T READ. A CNN investigation finds that many college basketball and football players read at below a high school level — meaning that institutions are getting revenue from students who aren't prepared to succeed in class. Student advisers are under tremendous pressure to make sure athletes don't flunk out of school, and there's little time for tutoring on an NCAA schedule. CNN
A SHIFT AWAY FROM ZERO TOLERANCE. Civil-rights advocates are cheering the Obama administration's recommendation that public schools use law enforcement only as a last resort for disciplining students. The Los Angeles Unified School District is one of many districts nationwide stepping away from zero-tolerance policies, recognizing that such policies raise dropout rates and disproportionately affect minorities and students with disabilities. The New York Times and NPR
CORRUPTION IN CHICAGO CHARTER SCHOOLS? UNO Charter Schools, the nation's biggest Hispanic charter-school operator is in trouble — suffering from revelations of insider contracts, nepotistic hires, and cronyism, plus a federal investigation into a bond deal that helped the network expand. Chicago magazine looks into the rise and fall of former UNO leader Juan Rangel and the lack of city and state oversight that made it possible for the charter network to collect so much money without using it all to benefit students. Chicago 
MEMPHIS'S INCREASINGLY FRAGMENTED DISTRICT. Add turmoil in district management to Memphis's woes. The underperforming, high-poverty city district, which mostly serves African-American students, has been broken in two: In 2010, the state created the Achievement School District, which will turn low-performing schools over to charter operators, while last summer the rest of the district merged with the more affluent Shelby County system. Already, some Shelby County towns are threatening to leave the combined district. The county commission and city council are suing, alleging that the move is an attempt to resegregate county schools. Education Week
WHAT HAPPENED TO THE CLASS OF 2004? A federal study tracking 2002's high school sophomores found that 10 years later, a third of the students had earned a bachelor's degree or higher, and 19 percent had some other undergraduate-level credential. Hispanic and African-American students were more likely to stop at a high school degree, and were also more likely to have attended some college but not completed a degree. Inside Higher Ed
This article is part of our Next America: Higher Education project, which is supported by grants from the Bill & Melinda Gates Foundation and Lumina Foundation.
We want to hear what you think about this article. Submit a letter to the editor or write to letters@theatlantic.com.