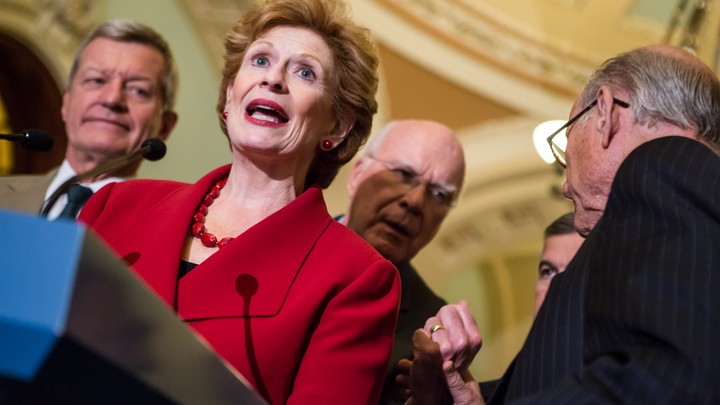 The Senate Energy and Natural Resources Committee will vote on Thursday on a number of nominations for key Obama administration posts in the Energy and Interior departments.
The nominees, which include Michael Connor to serve as deputy secretary of the Interior, Elizabeth Robinson as undersecretary of Energy, Christopher Smith as DOE's assistant secretary for fossil energy and Ellen Williams as DOE's director of Advanced Research Projects Agency-Energy, are largely uncontroversial.
National Journal reported earlier this month, however, that Sen. Debbie Stabenow, D-Mich., may place a hold on the nomination of Christopher Smith.
As assistant secretary for fossil energy, Smith would oversee the Energy Department's approvals process for natural-gas export terminals. Stabenow is concerned that a quick succession of approvals could pose a threat to chemicals manufacturers, including Dow Chemical, headquartered in Michigan, that benefit from the cheap price of natural gas.
While Stabenow has not said definitively whether she will place a hold on the nomination, the senator will likely have to make a decision soon.
We want to hear what you think about this article. Submit a letter to the editor or write to letters@theatlantic.com.
Clare Foran
is a former associate editor at
The Atlantic
.