Senate Democrats to Launch Climate Offensive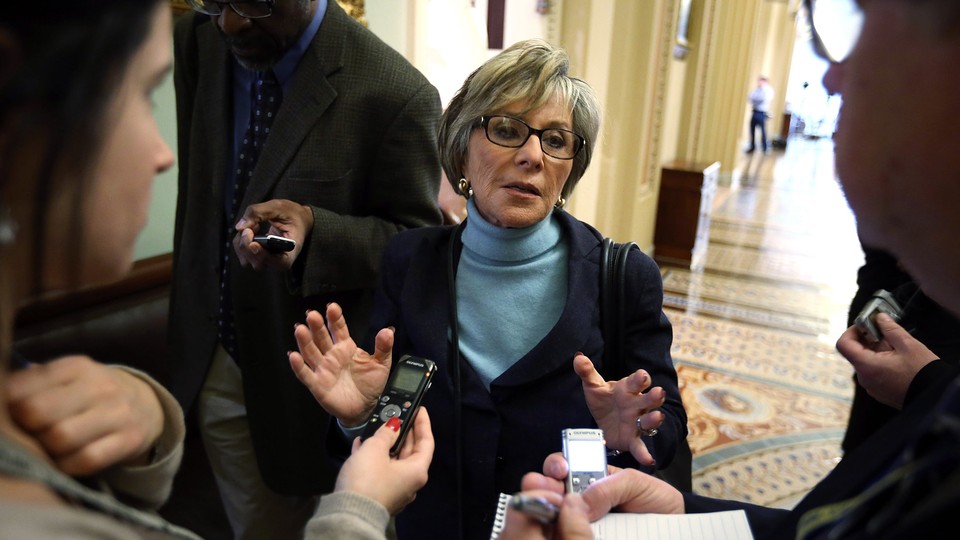 A group of liberal Senate Democrats hopes to play political offense on climate change in 2014.
Senate Environment and Public Works Committee Chairwoman Barbara Boxer, D-Calif., Sen. Sheldon Whitehouse, D-R.I., and others are planning stepped-up efforts to raise the topic's visibility.
"We are trying to breathe some new life into the informal coalition that we've had, and make it a little bit more public and a little bit more aggressive in its work, get to the floor a little bit more often as a group, do some more joint events here in D.C. and around the country," said Sen. Chris Murphy, D-Conn.
Bills to impose a carbon tax or create a cap-and-trade system are dead for now, although Boxer is nonetheless touting legislation to set a price on carbon emissions. And Democrats can also try and make headway elsewhere.
That includes creating political momentum for planned Environmental Protection Agency regulations to limit carbon emissions from power plants, and other pieces of the White House climate agenda.
"I think obviously we are all committed to raising the profile on this issue," said Sen. Edward Markey, D-Mass. "We know that many Republicans are going to try their best to repeal the administration's authority to regulate greenhouse gases, and so we are going to band together and have a fight over those issues."
Aides to Boxer and Whitehouse would not comment on the initiative Wednesday.
It's one of several climate-related efforts among Capitol Hill Democrats. In early 2013, Whitehouse and Rep. Henry Waxman, D-Calif., launched the Bicameral Climate Change Task Force, and there's also the Waxman-led Safe Climate Caucus, which is a group of House Democrats who regularly take to the floor to discuss global warming.
And Boxer is cochair of a Senate clearinghouse created in 2013 to provide expert briefings for senators and aides on climate science and other topics.
But now the Democrats are looking to carve out a more muscular role in the Senate for senators who say strong action is needed to tackle greenhouse-gas emissions.
"There is a group of us that have been talking about how to elevate the profile of our efforts," Murphy said.
{{ BIZOBJ (video: 4645) }}