Republican Leaders Assess Scandal Damage to Christie
RGA finance chairman: "My reaction — why the hell would anyone do this?"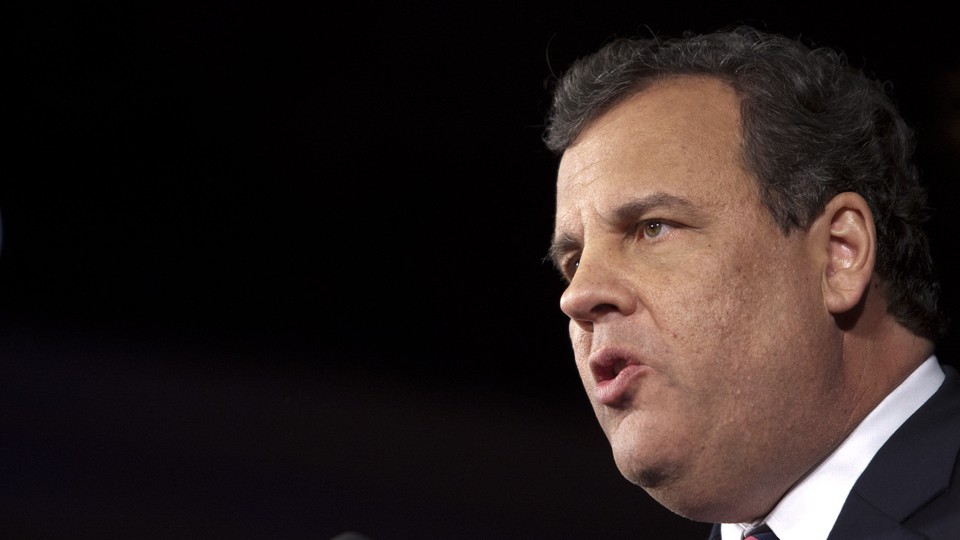 Gov. Chris Christie was masterful in translating his decisive reelection in New Jersey into buzz over his presidential potential. But the North Jersey traffic scandal could threaten support from the Republican opinion leaders and moneymen who have been so crucial in fueling his national boomlet.
Party leaders have treated Christie like their white-knight-in-waiting since his reelection triumph in November, viewing him as a blue-state Republican who can overcome the Democrats' recent lock on the White House. But the punitive action taken by Christie's deputy chief of staff is beginning to raise fresh concerns about Christie's temperament — and a more careful reexamination of his decades-long past as a public official. The governor, in fact, invited such scrutiny when he denied late Wednesday having any knowledge of his administration engineering a traffic jam for political retribution.
So far, GOP advisers agree that Christie's support with the establishment remains firm, especially if no new damaging developments emerge in the coming days. But for a candidate whose pro-Obama forays and ideological apostasies have already alienated parts of the conservative base, and for someone who would face a fierce presidential competition from opponents running to his right, any creeping weakness among his own base could prove damaging.
"It's fair to say that even establishment politicos and money people are going to have concerns about the stories that will continue to come out about the way he governs," said Keith Appell, a GOP consultant aligned with conservative activists. "Even they understand this will not play well at all in primaries and caucuses among rank-and-file Republicans, grassroots conservatives, and tea party supporters."
For most of his first term, Christie's hard-charging temperament was his biggest asset. Viral videos of his angry confrontations with his own constituents made him a Republican star, building his reputation as a straight-talking leader who didn't suffer fools.
The scandal — especially damaging details such as the nonchalant way his aides mocked a local mayor's pleas for help — threaten to transform Christie's image into something else entirely: a dissembling bully. It's not a new concept; The New York Times suggested as much just last month. But those perceptions were largely confined to critics during his first term and after 22-point reelection romp in November.
Not anymore.
"His political reputation risks falling on the other side of the knife point," one senior GOP strategist said. "A reputation for being a tough-talking, no-nonsense governor is now at risk of turning into a thin-skinned politician who exacts retribution on people for even the smallest slights."
It's not just Christie's temperament that will be revaluated. His record will receive similar scrutiny. It's reportedly been a problem for him in the past. In their book Double Down: Game Change 2012, John Heilmann and Mark Halperin detailed concerns within Mitt Romney's campaign that Christie's background disqualified him as a vice presidential nominee. (Sources close to the Romney campaign dispute that characterization.)
For now, the absence of any evidence linking Christie personally to the order insulates him from some of the damage. Even some of Christie's backers, while maintaining they don't think he had a direct role in the scandal, say they are astounded by the pettiness and stupidity of the lane closures.  "That was my reaction — why the hell would anyone do this?" asked Fred Malek, a longtime GOP operative and finance chairman of the Republican Governors Association. "Who would do such a thing? The risk-reward is so way out of proportion."
For all the risk posed, many GOP leaders are convinced that as long as Christie isn't implicated further, he'll escape the controversy with only minor scratches. The fundamentals of his appeal — a demonstrated connection with blue-state voters and strong leadership qualities — are too strong to ignore.
Henry Barbour pointed out that his own uncle, the former Mississippi Governor Haley Barbour, carried with him a possibly damaging history as a lobbyist when he first ran for governor. But, ultimately, voters care about more pertinent issues.
"Look there was plenty to shoot at," the younger Barbour said. "But Haley convinced people he could do better than the incumbent. And at the end of the day, they want someone who can get things done. And they're really tired of the finger-pointing."
{{ BIZOBJ (video: 4651) }}