Report: Canadian Officials Bullish on Looming Keystone Review Findings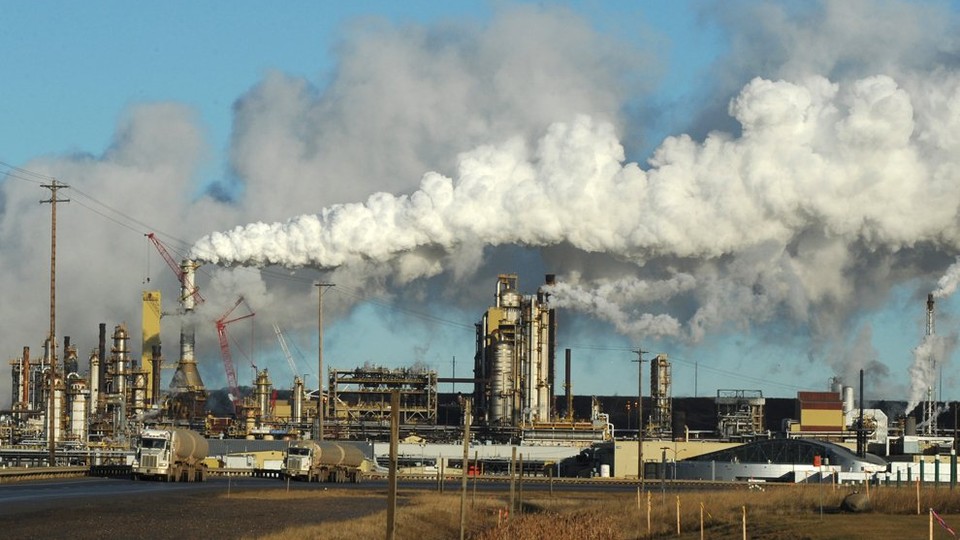 Canadian officials like what they're hearing about an upcoming State Department report that will provide a crucial hint about whether the White House will approve the Keystone XL pipeline, the Canadian Press reports.
"What we're hearing is that it's going to be positive for the project--and therefore positive for Canada," a Canadian official, speaking on condition of anonymity, told the news outlet.
The State Department is believed to be putting the finishing touches on its latest environmental analysis of the proposed pipeline, which would bring hundreds of thousands of barrels per day from Alberta's oil sands to Gulf Coast refineries.
A draft report last March concluded the pipeline would not cause a big increase in greenhouse-gas emissions. A final report upholding that conclusion--which environmentalists are fiercely contesting--would be a sign that the project faces good odds of White House approval.
According to the Canadian Press, Canadian officials in Ottawa and Washington are "being told the report could be ready for release within days and will bolster the case for the controversial energy project."