Regulators Search for Answers in Wake of Crude Rail Explosion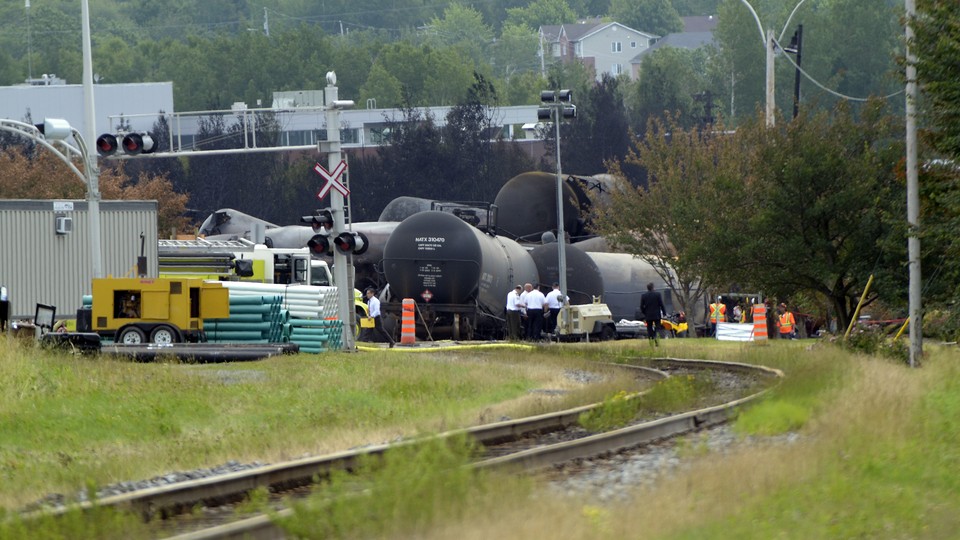 Federal regulators and representatives of the oil and natural-gas industry are searching for an explanation for the series of accidents involving North Dakota crude oil shipments transported by rail, The Wall Street Journal reports (subscription required).
The latest in a string of accidents took place on Tuesday when a train carrying crude oil ran off the rails in North Dakota and ignited, causing a chain reaction of explosions.
Crude-by-rail accidents have prompted federal investigations; the Federal Railroad Administration and the Pipeline and Hazardous Materials Safety Administration are currently engaged in a joint investigation into crude-oil shipping and transport procedures.
Regulators and experts are considering the possibility that chemical additives introduced through hydraulic fracturing, or fracking, could be mixing with crude coming out of the ground in North Dakota's Bakken formation and creating a more flammable substance.
A second possibility is that oil from the Bakken may contain relatively large amounts of naturally occurring combustible substances, which could make the crude more likely to ignite in the event of a rail accident.