Predator Crash Grounds Border Patrol's Drone Fleet
A Customs operator ditched the drone in the Pacific Ocean.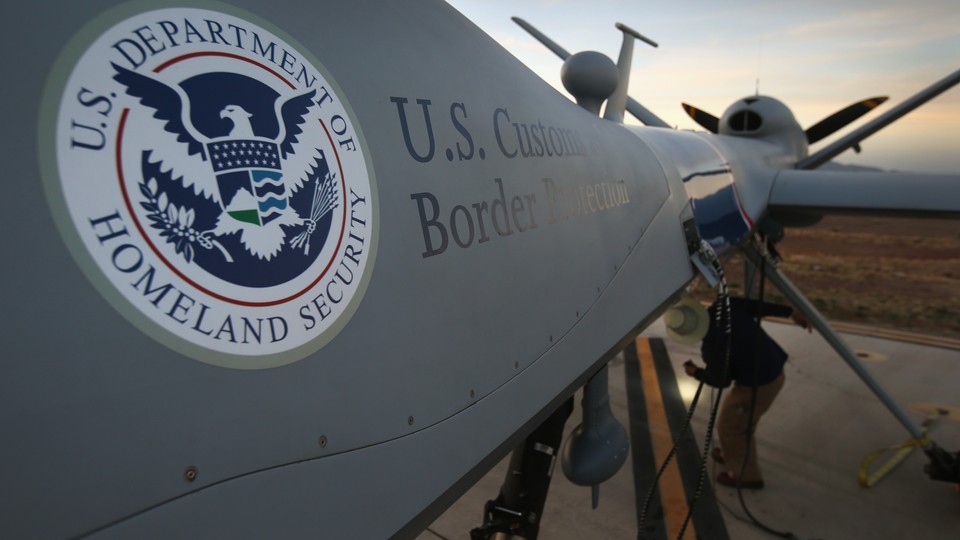 A Predator crash in the Pacific Ocean has grounded the country's border-watching drones as Customs and Border Protection tries to determine what caused the unmanned surveillance craft to fail.
An operator ditched a Predator B drone 20 miles off the San Diego coast around 11:15 p.m. Monday after establishing it wouldn't be able to reach its home base in Arizona. "The cause of the failure is unknown," Customs spokesman Michael Friel told Bloomberg. "There were no injuries as a result of this emergency landing."
Customs had 10 such aircraft — including the one that crashed — which are capable of flying for 27 hours at altitudes nearing 50,000 feet. The agency has come under fire for recent revelations that it has flown hundreds of missions on behalf of local law-enforcement agencies.