Pope Francis, in Social-Media Message, Calls Internet a 'Gift From God'
The pope takes a stand for Internet optimism, in a time when it is fraught.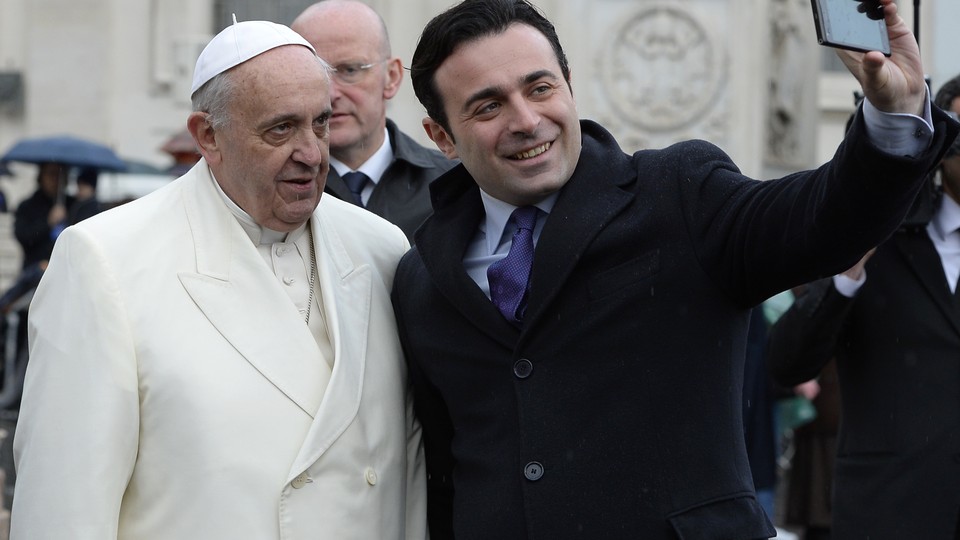 The Internet, in particular, offers immense possibilities for encounter and solidarity. This is something truly good, a gift from God. — Pope Francis
No, your holiness, quotes like these are the gift.
In this papal statement released Thursday, the pope throws his considerable influence behind the idea that social media, and the other tools of the Internet, can be one of the means to unite the world and perhaps rectify the gap between the rich and poor — an emerging theme of his papacy. "We should not overlook the fact that those who for whatever reason lack access to social media run the risk of being left behind," he said.
It's a refreshing message of Internet optimism during a time of mass cybercrime (i.e., the Target breach) and government eavesdropping. Depending on the news, the Internet can either seem to be a great democratizing force in the world or something creepier. But the pope would like to focus on what's really the simplest idea driving the Web: human communication. And, in his view, the better humans can communicate with each other, the better off the world will be.
"The digital world can be an environment rich in humanity; a network not of wires but of people," he stated. Although he did say the Web had a downside, in that it can sometimes isolate us from those who are physically close. But here's his hope:
Our world suffers from many forms of exclusion, marginalization, and poverty, to say nothing of conflicts born of a combination of economic, political, ideological, and, sadly, even religious motives. In a world like this, media can help us to feel closer to one another, creating a sense of the unity of the human family, which can in turn inspire solidarity and serious efforts to ensure a more dignified life for all.
In writing this article, I've somewhat proved his point. By wittingly propagating a positive message — via the Internet.
{{ BIZOBJ (video: 4662) }}