Partisan Tug-of-War Unlikely to Derail Spending Bill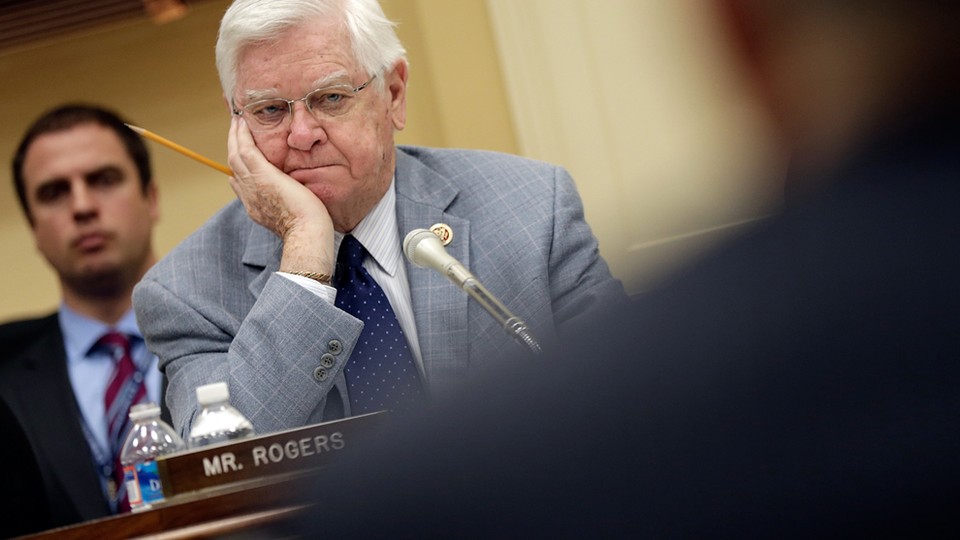 Though optimism abounds on Capitol Hill that Congress will soon unveil and pass a 12-part omnibus spending bill funding the government through October — and happily avoid a government shutdown on Jan. 15 — both parties are working hard to insert policies in the package that will help to win over their bases this fall.
Just over a week into an election year, Republicans and Democrats are forcefully pushing their messages in the appropriations process, a typical catch-all for policies treasured by both parties, with the knowledge that funding approved next week will carry their favored programs through Sept. 30 and will be one of the last opportunities for major cuts before the midterm elections.
But in the wake of the shutdown last fall, there is little appetite for a dragged-out fight over funding the government for the remainder of the fiscal year. Much of the remaining work on the spending bill has been passed up from Appropriations subcommittee chairs to their leaders, committee chairs Sen. Barbara Mikulski, D-Md., and Rep. Harold Rogers, R-Ky., both of whom have signaled their strong support for passing a 12-part omnibus by the end of next week despite disagreements between their respective parties.
Rogers met with Mikulski and the two Appropriations Committee ranking members Tuesday afternoon to iron out remaining disagreements over the omnibus bill. Details of the meeting are being closely guarded, but staffers said the timeline for a 12-part omnibus — which would have to pass both chambers by the end of next week — remains realistic. One Senate Appropriations aide went so far as to call it a "great meeting."
Many of the remaining disagreements over the omnibus spending bill that will likely hit the House floor this week lie in the ever-controversial Labor, Health and Human Services, and Education bill, where appropriators continue to haggle over some of their major policy goals for the year. Republicans are using the bill to continue their push for cuts to President Obama's health care law, while Democrats are arguing for additional funding for early childhood education, a major priority from Obama's last State of the Union, according to Sen. Tom Harkin, D-Iowa, who chairs the subcommittee. Democrats are also pushing for funding to decrease gun violence in schools, another measure pulled from Obama's State of the Union, according to a House Democratic staffer.
Republicans have worked to attach riders to the bill regarding the National Labor Relations Board that Democrats find unacceptable, Harkin said, though he wouldn't be more specific about the purpose of those riders.
Democrats are unlikely to roll over on any of those issues, but Harkin said he is confident that appropriators will come to a deal regardless. He said that negotiators are "90 percent of the way there" and dismissed concerns that fights over the health care law could derail his bill. "Oh, we'll work it out," he said Tuesday.
Harkin pointed in particular to Rogers, who as the lead Republican negotiator has signaled a strong commitment to passing a 12-part omnibus, despite partisan disagreements. "Everybody wants to have an omnibus. We want to get back to regular order. And I think there's enough of a push to do that that it will get done," Harkin said.
Optimism is indeed high. Mikulski reported on the committee's progress at Tuesday's Senate Democratic luncheon, telling colleagues she is cautiously optimistic that they will soon have a completed omnibus to bring to the floor. "She said they've made a lot of progress," Senate Majority Leader Harry Reid said Tuesday. "There's been — I don't know how many of the subcommittees, but I think seven or eight of them have been closed out."
Senate Appropriations ranking member Richard Shelby, R-Ala., wouldn't say that any of the subcommittee bills have been locked up, but he echoed Reid's optimism. " "˜Locked up' is a strong word," Shelby said Tuesday, but he noted that the committee has made "a lot of progress," particularly on defense spending, which accounts for more than half of the total $1.012 trillion appropriation for the remainder of the fiscal year.
Meanwhile, some members are pushing to include in the appropriations process a legislative fix for the controversial cuts in military pensions that were part of the original budget agreement.
Senate Budget Committee Chairwoman Patty Murray, D-Wash., who led the budget negotiations, and others are discussing their options for exempting disabled veterans from the pension cuts and could include that language in the omnibus. Murray and Rep. Paul Ryan, her counterpart on the House Budget Committee, both support a change for disabled veterans, and Murray referred to the subject Tuesday as a "technical issue that we're trying to resolve."
Republicans threatened to derail the budget agreement last year over the pensions issue, and the fix is likely to have bipartisan support. Sen. Kelly Ayotte, R-N.H., is currently pushing legislation that would eliminate the cuts for all members of the military, rather than just disabled retirees, while Senate Armed Services Chairman Carl Levin, D"'Mich., has promised to take up the issue later this year.
Michael Catalini contributed