Obamacare Enrollment Hits 3 Million
Enrollment is only slightly behind schedule, despite website's early woes.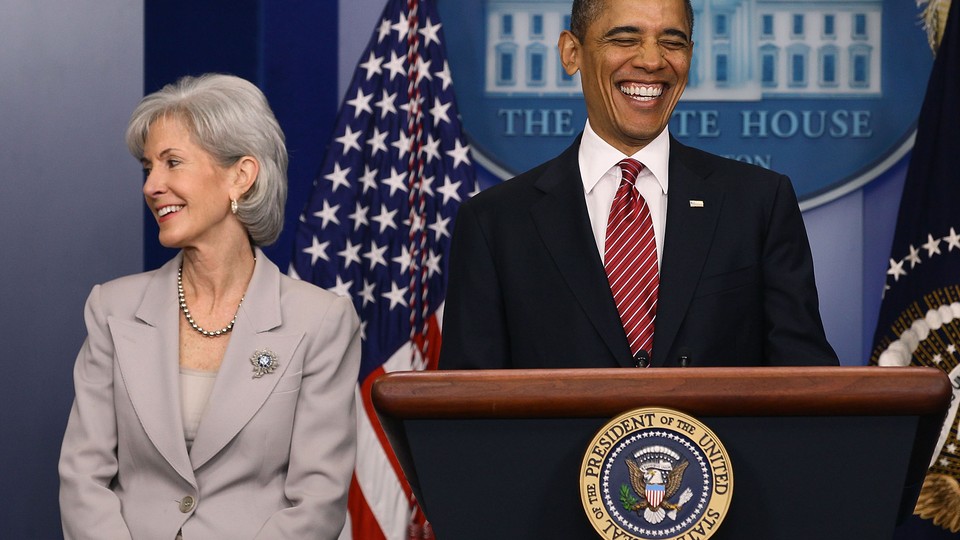 Obamacare enrollment is only slightly behind expectations, following a surge in enrollment that has brought the total number of sign-ups to 3 million.
As of this week, 3 million people have signed up for private coverage through the Affordable Care Act's insurance exchanges, the Health and Human Services Department said today. The figure includes state-run marketplaces as well as the 36 states using federal exchanges through HealthCare.gov.
The figure puts Obamacare enrollment much closer to its initial targets. It's now effectively about a month behind schedule--despite losing the better part of two months to the technical problems that initially plagued HealthCare.gov.
Before the site's launch in October, the White House had hoped to hit 3.3 million sign-ups by the end of the year. So, hitting 3 million people about three weeks into January is still technically behind that pace--but not by much.
The initial target was to enroll about 7 million people by the end of the open enrollment period. Although the White House has since disowned that estimate, it's on pace to get close to that target by the time the enrollment window closes in March.
Enrollment has surged since HealthCare.gov's user experience became functional, reassuring White House officials that the site's troubled launch did not turn people off to the overall concept of exploring their options for health insurance.
Although getting millions of people covered is the broad purpose behind health care reform, the law's basic survival--at least for this year--depends more on who signs up. The marketplaces need healthy consumers to offset the cost of guaranteeing coverage to people with pre-existing conditions.
Young adults--who are presumed to be the healthiest enrollees--made up roughly 25 percent of the population that had signed up for coverage through the end of December. The initial target was closer to 38 percent, but young people were always expected to sign up late in the process, and even 25 to 30 percent is probably enough to keep premiums relatively stable, according to estimates from the Kaiser Family Foundation.