Obama: Climate Plan Will Help U.S. Negotiate With China, India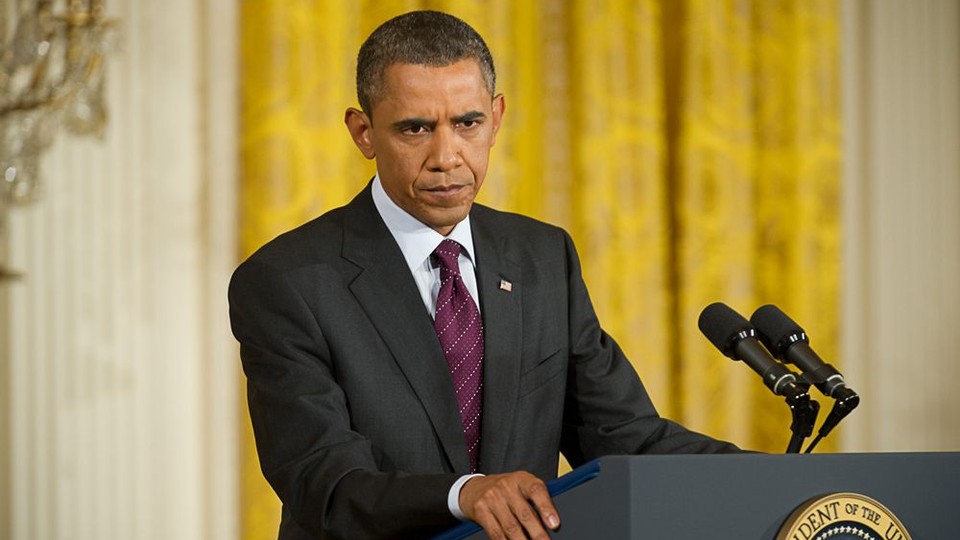 President Obama is under no illusion that U.S. climate policies alone can rein in global warming. In newly published comments in The New Yorker, Obama says they're crucial to working with China and India, the world's largest and third-largest greenhouse-gas emitters (the U.S. is No. 2).
"This is why I'm putting a big priority on our carbon action plan here. It's not because I'm ignorant of the fact that these emerging countries are going to be a bigger problem than us. It's because it's very hard for me to get in that conversation if we're making no effort," Obama said.
"And it's not an answer for us to say, well, since the Chinese and the Indians are the bigger problem, we might as well not even bother," Obama adds.
The comments come as Republicans say the White House policies — notably planned carbon-emissions standards for power plants — will scarcely make a dent worldwide when greenhouse emissions in China, India, and other developing nations are soaring.
U.S. carbon emissions, in contrast, have fallen in recent years and are about 10 percent below their 2005 levels, although they ticked up slightly in 2013.
Obama's comments are some of his most extensive on energy and climate since he rolled out his second-term global-warming agenda last June.
In The New Yorker, he emphasizes the need to share U.S. R & D on low-emissions coal technologies with China and India. He also says the U.S. gas-drilling boom can be part of the solution on climate globally — if methane emissions and other concerns are addressed.
"If it's not done correctly, the methane emissions are profound. There could be, obviously, environmental consequences if some of the chemicals involved seep into the groundwater," Obama said.
"But, if we can get that right, then for us to see natural gas supplant coal around the world the same way it's happening here in the United States, that's a net plus," he said.
The comments are another reminder of the split between the White House and some environmentalists on energy, and Obama acknowledges as much by noting "sometimes I get into arguments with environmentalists on something like carbon capture or natural gas."
The Obama administration is much more bullish on U.S. oil and gas development than major green groups, who this month urged the White House to ditch it's "all of the above" energy policy that emphasizes domestic fossil fuels alongside the green energy sources that activists embrace.