NSA Unleashed, Obama Tells Public, 'Trust Me'
Government's loss of credibility undermines the president's so-called surveillance reforms.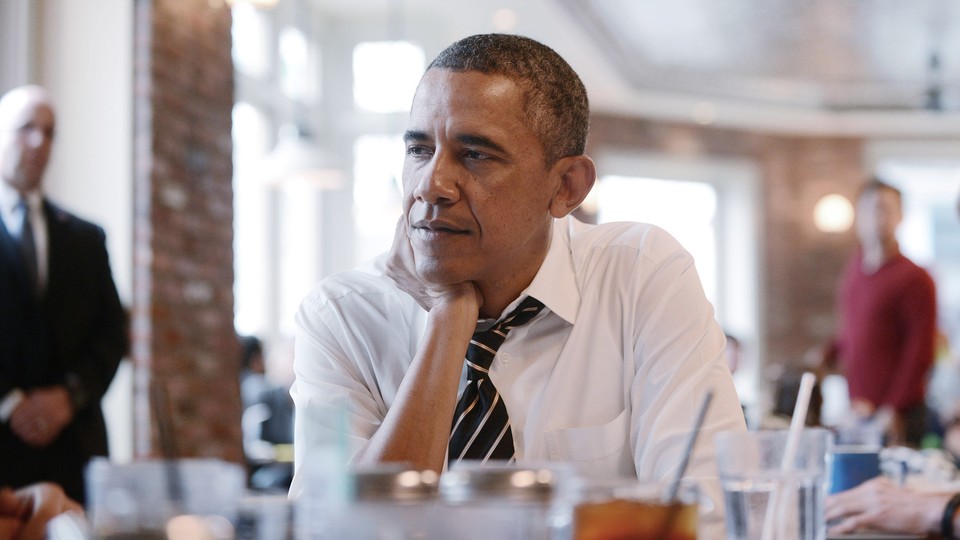 Nearly six months ago, President Obama sought to temper outrage over the nation's mushrooming surveillance programs by pledging new steps to balance privacy and safety. "It's not enough for me, as president, to have confidence in these programs," he said. "The American people need to have confidence in them as well."
In other words, no government, not even one led by a liberal constitutional lawyer, can shield bad policies with empty promises. It's not enough to say, "Trust us," while curbing sacred liberties -- and yet that still appears to be Obama's position.
Previews of the president's address on counterterrorism Friday suggest he will not embrace the most far-reaching proposals of his own advisers and will punt some of the toughest issues to a dysfunctional Congress. The National Security Agency gets a pass.
My colleague James Oliphant wrote Tuesday, "President Obama has a rare opportunity this week to reshape the nation's counterterrorism strategy. He won't take it." Meanwhile, Peter Baker and Charlie Savage of The New York Times reported today:
Mr. Obama plans to increase limits on access to bulk telephone data, call for privacy safeguards for foreigners and propose the creation of a public advocate to represent privacy concerns at a secret intelligence court. But he will not endorse leaving bulk data in the custody of telecommunications firms, nor will he require court permission for all so-called national security letters seeking business records.
The emerging approach, described by current and former government officials who insisted on anonymity in advance of Mr. Obama's widely anticipated speech, suggested a president trying to straddle a difficult line in hopes of placating foreign leaders and advocates of civil liberties without a backlash from national security agencies. The result seems to be a speech that leaves in place many current programs, but embraces the spirit of reform and keeps the door open to changes later.
Embracing "the spirit of reform" is a euphemism for not reforming. If anything, NSA could emerge stronger: Obama is codifying the sweeping and still-largely secret activities of the U.S. intelligence system while mollifying the public's privacy concerns.
I do not doubt the president's sincerity about balancing national security and civil liberties. I recognize that those of us outside of the national security system are comfortably ignorant about most threats against the nation. Our enemies are adapting to technology, dangerously so, and must be countered.
But as the president himself conceded, this issue is bigger than one man's word. It's about the power ceded to future presidents, and it hinges on the public's faith in government. Since the early 1960s, when nearly 80 percent of Americans said they trusted government "most of the time," the public's faith in its political leadership has declined steadily, according to the Pew Research Center, to less than 20 percent.
The Bush and Obama administrations did not help matters by shrouding NSA's work in far more secrecy than needed, even lying about it. In public testimony before Congress, Director of National Intelligence James Clapper denied that NSA's collected of data on millions of Americans, a deceit exposed by rogue NSA contractor Edward Snowden.
Obama's obsession with national security leaks (which bump up against the public's right to know) led to scary overreach, the seizure of telephone records from The Associated Press and the criminalization of a Fox News reporter's investigation on North Korea.
Since the Snowden bombshell, the White House has focused on putting a positive spin on the NSA story rather than producing concrete information about the programs.
"Trust us," they say. "We're the government." Well, we're skeptical.
{{ BIZOBJ (video: 4631) }}