New Year Ushers In Changing of the Guard for Green Groups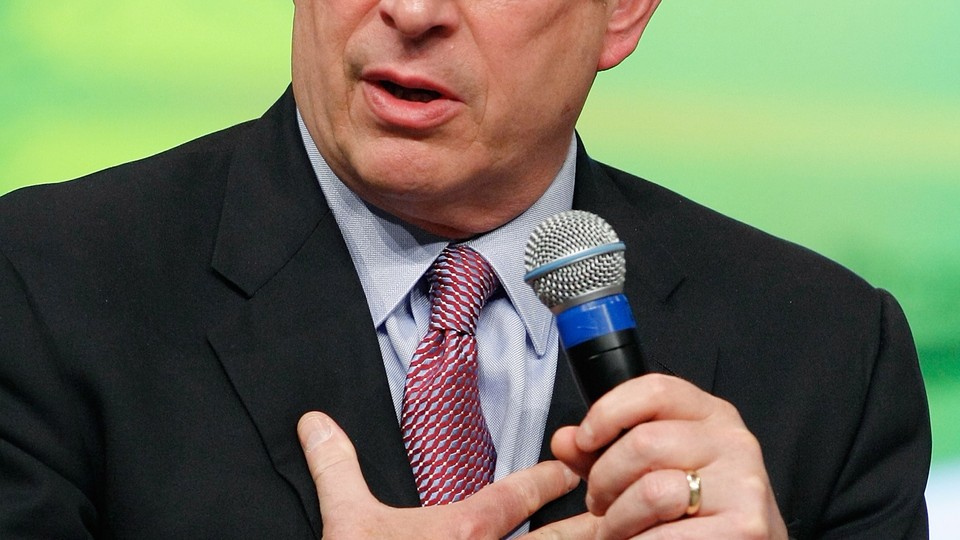 The new year is ushering in a changing of the guard within the environmental movement.
Maggie Fox, president and CEO of the Al Gore-founded Climate Reality Project, announced Friday that she's stepping down this spring after five years.
Fox is the latest of several environmental group officials to announce plans to depart in recent months.
Two of the largest U.S. green groups are also looking for new leadership.
National Wildlife Federation President and CEO Larry Schweiger is leaving in May, while Natural Resources Defense Council President Frances Beinecke will step down at the end of 2014.
Elsewhere, Center for Climate and Energy Solutions President Eileen Claussen is leaving, too.
"It happens in every profession: An older generation gives way to a new one. In this case, a new generation of leaders needs to step up," said Frank O'Donnell, president of Clean Air Watch.
But at Greenpeace USA, a member of that younger generation is stepping aside too.
Executive Director Phil Radford, who is in his late 30s, will leave the job this spring after five years at the helm, a Greenpeace USA spokesman said Saturday.
Gore's group, formerly called the Alliance for Climate Protection, was founded in 2006 and was part of the big and ultimately failed environmental movement push to win enactment of cap-and-trade legislation in 2009-10.
The group rebranded as the Climate Reality Project in 2011. Its various communications and organizing projects seek to spread the message that climate change is, as the group's title suggests, real and dangerous.
"Over the past three years, we have operated with a start-up mentality as climate entrepreneurs, calling out deniers, while also connecting the dots for individuals seeking to understand the reality of climate change and its impact on their everyday lives," Fox said in a statement Friday afternoon.
Gore, in a statement, called Fox an "extraordinary and effective leader" and said she was returning to "organizing and advocacy" in her home state of Colorado.
Fox plans to help Gore and the group's board find a new leader. Before joining the Climate Reality Project, Fox held roles including national president of America Votes and deputy executive director of the Sierra Club.