New Jersey Still Loves Chris Christie, but the Nation Isn't So Sure
Comparing national and New Jersey polling, divergent views of Christie's involvement in the bridge scandal emerge.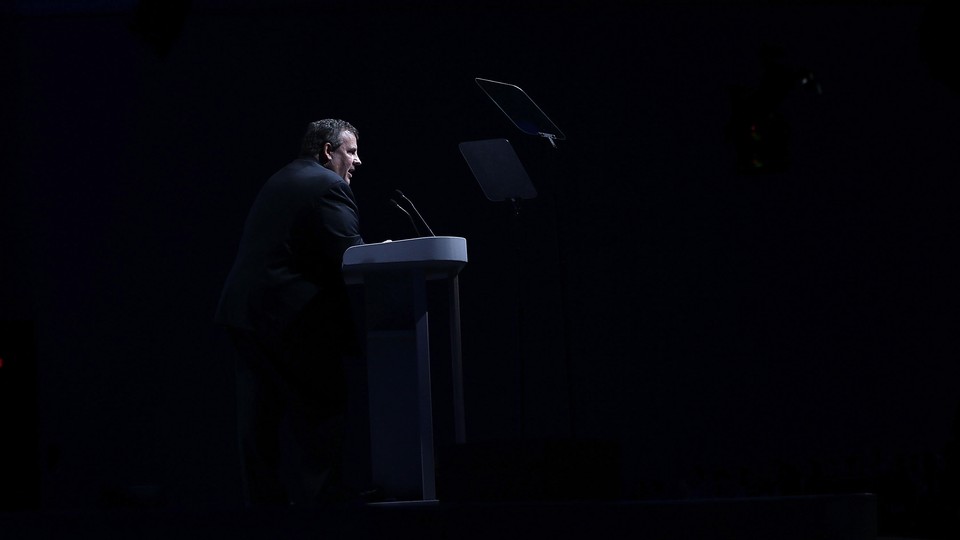 The bully is in the eye of the bullied, right? Or at least in the eyes of the bystanders. But definitely, the worst judge of the bully is the bully himself.
Chris Christie still doesn't know what lessons to take from the George Washington Bridge scandal. That much the New Jersey governor told Yahoo's Matt Bai in an interview published over the weekend. But as he insisted in the immediate press conference after the release of the damning email, he is clear on one thing. He is not a bully. And he can be misunderstood, as he told Bai. "It doesn't mean I don't get angry — everybody gets angry," he said. "But they confuse sometimes, if you're blunt and you're direct and you just say things the way you see them, that that's anger." It's just in his personality to appear that way.
National opinion polling, however, shows thoughts tipping in the other direction. According to Pew Research, a majority — 58 percent — of people believe that Christie is lying about or understating his knowledge of his aides' involvement in the scandal. That includes 42 percent of Republicans, who also believe the governor is more closely tied to the scandal than he lets on.
Likewise, his overall opinion polling is trending downward. Last year, Christie was on fire. He brought New Jersey back from splinters of a "superstorm," and compared with the blusteringly stagnant lawmakers of Washington, he was a supremely effective leader. Last January, Pew notes, there were double the amount of people with a favorable view of Christie than unfavorable. Now, his unfavorable score has doubled (from 17 percent last year to 34 percent this year). His favorability ratings, though, have dropped only 2 points.
But Pew's survey was national. In New Jersey, the governor is faring much, much better. A January 15 poll from Quinnipiac University found that, among state voters, a majority (54 percent) say Christie is more of a leader than a bully. Seventy-four percent said he was a strong leader. And while 93 percent of the voters had heard of the bridgegate scandal, only 41 percent of those people say the governor knew what his aides were doing.
So this is the emerging image of Christie: a leader in the eyes of New Jersey, a bully to the rest.
{{ BIZOBJ (video: 4666) }}