Net Neutrality Becomes a Campaign Issue
Iowa's Democratic Senate candidate urges supporters to back net neutrality.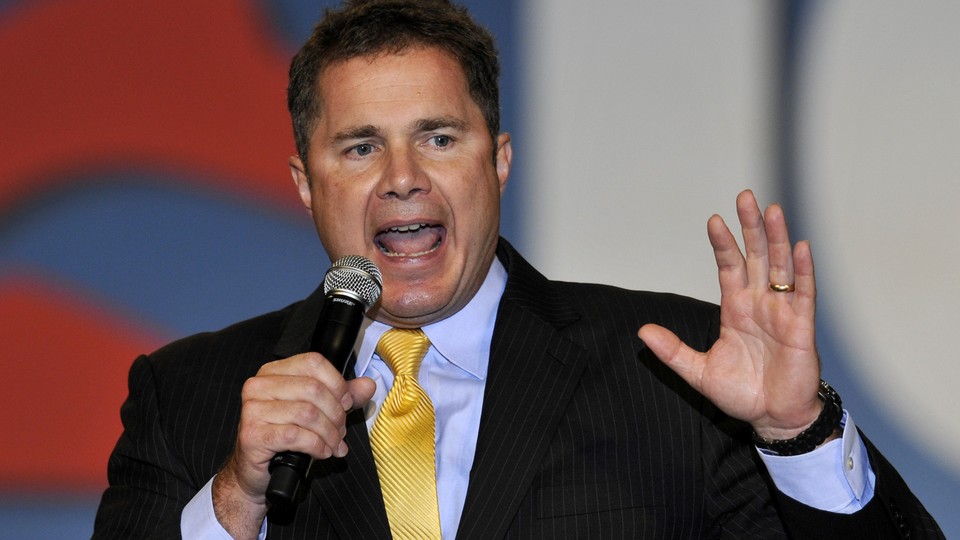 The Obama administration's net-neutrality regulations, which were struck down by a federal court earlier this month, have become a campaign issue in at least one competitive Senate race.
Democratic Rep. Bruce Braley, who's running for the Senate in Iowa, urged supporters on Monday to sign a petition on his website supporting net neutrality.
"If the FCC doesn't replace these rules, the free and open Internet could be a thing of the past," Braley wrote in the email.
"Consumers want choice and open access in the Internet. They do not want huge telecommunications companies controlling what they see."
The FCC's regulations required Internet service providers to treat all Web traffic equally. Supporters of the rules fear that Internet providers could start blocking or slowing down sites that fail to pay special fees.
But the D.C. Circuit Court of Appeals determined that the FCC lacked the authority to adopt the regulations.
Braley's petition urges FCC Chairman Tom Wheeler to "take immediate action on new rules designed to protect net neutrality." The email to supporters also includes a link to donate to Braley's campaign.
Wheeler could choose to expand his agency's regulatory authority over broadband Internet in a bid to reinstate the rules. But that move would spark a backlash from Republicans, who would accuse the FCC of trying to takeover the Internet. A fight over the FCC's classification of the Internet could turn the issue into a campaign rallying cry for Republicans.
Braley is running unopposed for the Democratic nomination to succeed Sen. Tom Harkin. He will face off with the winner of a crowded field of Republicans.
{{ BIZOBJ (video: 4674) }}