Meet the Mad Scientist Who Was President-in-Waiting
Ernest Moniz was the administration's "designated survivor" during the State of the Union.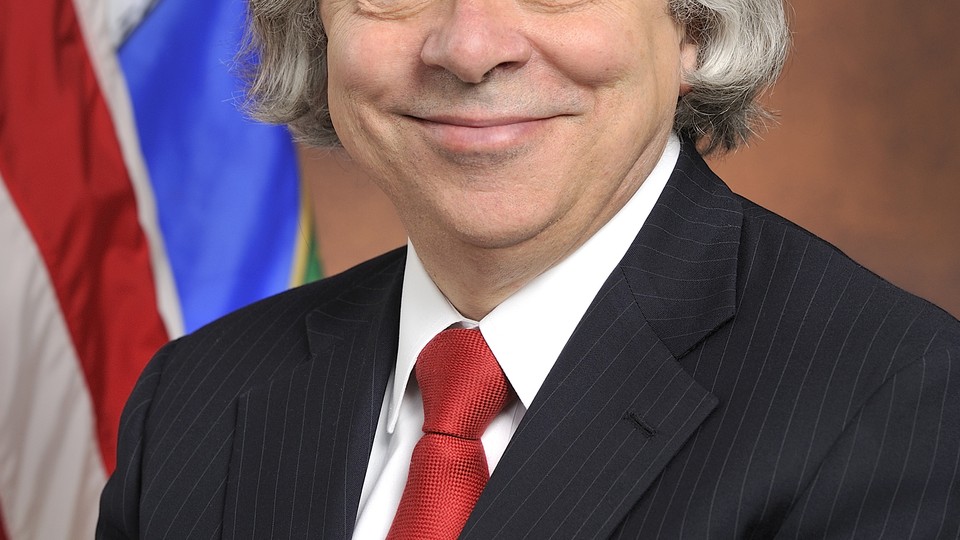 Chances are, Tuesday night is as close as Ernest Moniz will ever get to the presidency.
Moniz, the current Energy secretary, was the administration's "designated survivor" — the Cabinet member assigned to hide in an undisclosed location in case, heaven forbid, the worst were to occur while Congress and the rest of the administration assembled for the State of the Union address.
But what would the Moniz administration have looked like?
For one, it would have been the first captained by a physicist: Prior to joining the Obama administration in 2013, Moniz was a professor of physics and engineering at the Massachusetts Institute of Technology. He also holds a Stanford University doctorate in theoretical physics. And if past is prologue, Moniz wouldn't shy away from talking science.
His latest post on the Energy Department blog is titled "Wide Bandgap Semiconductors: Essential to Our Technology Future." Those looking for lighter fare can refer to his earlier work: "New Steps to Strengthen Our Energy Infrastructure."
Moniz is not a politician, but he's not a novice to governing either. He served as the Energy Department's undersecretary during the second half of President Clinton's tenure. And in his policy, he's been the type of compromiser who makes just about everybody mad: Environmental groups have been wary of his embrace of natural gas, while he probably didn't endear himself to the Right by declaring that he's "not interested in debating what is not debatable" when it comes to human-induced climate change.
More than anything else, however, Moniz has drawn attention for his hair, which is a mix of President Washington, Back to the Future's Doc Brown, and Javier Bardem's serial-killing character in No Country for Old Men.
---
Ben Geman contributed to this article