Magic Johnson Wants You to Get Obamacare
The former NBA star has been enlisted by the White House to push young people to enroll in the law's exchanges.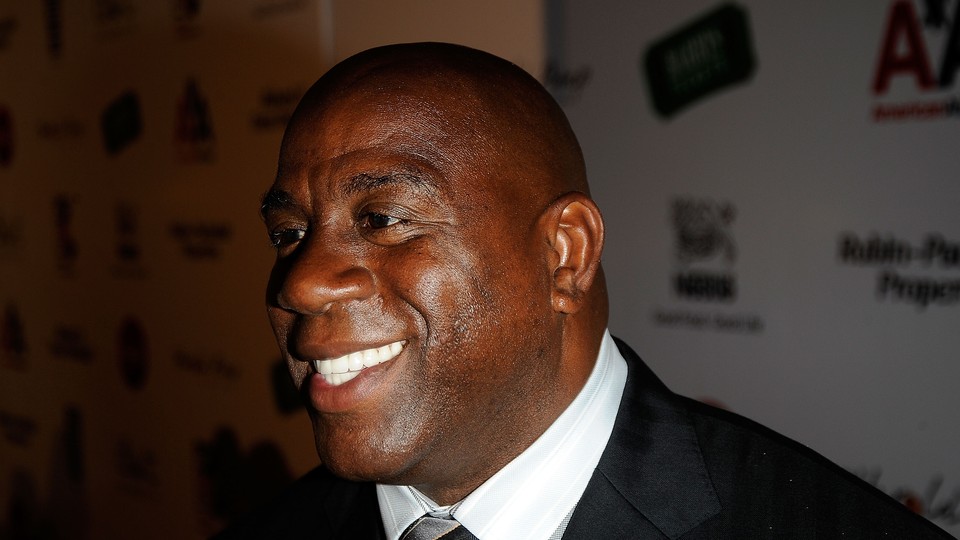 Former NBA star Magic Johnson is helping the White House promote Obamacare enrollment.
"Young people, they think they're Superman, like nothing's ever going to happen to them. But, trust me, one day something's going to happen, and you're going to need a quality health plan. So make sure you get Obamacare," Johnson says in a YouTube video released by the White House.
The administration has made a concerted effort to enlist athletes and sports leagues in its health care outreach, because they reach a critical audience: young men. Getting them into the insurance system is vital to its long-term success.
The Health and Human Services Department had sought partnerships with the NFL and the NBA, neither of which worked out, but is nevertheless running pro-enrollment ads on ESPN and during the Winter Olympics.
Johnson, personally, is also a natural spokesman for health insurance. He played 13 seasons for the Los Angeles Lakers and led the team to five championships before being diagnosed with HIV in 1991.
"No one plans to get sick or hurt — I certainly didn't — but most people will need medical care at some point in their lives," Johnson said in a White House blog post.