Like Iran, There Are Apparently No Gay People in Sochi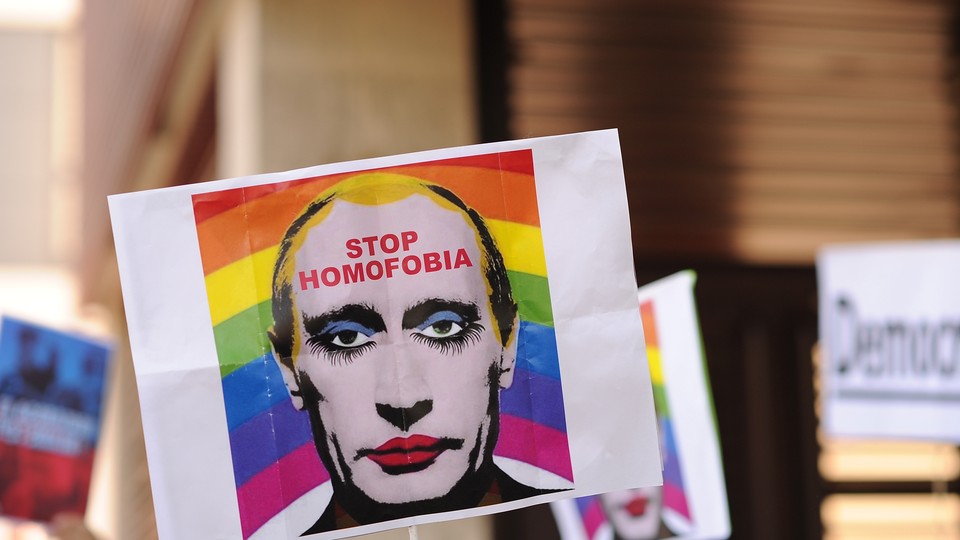 What do Iran and Sochi have in common? They don't have any gay people, according to their leaders.
When gay athletes and tourists come to Sochi, Russia, for the Winter Olympics next month, they apparently will be the only gay population in the games' host city. When asked, Mayor Anatoly Pakhomov said, "We don't have them in our town."
Though he was not necessarily certain of this fact: "I am not sure," he continued, "but I don't bloody know them."
The mayor, though, is taking the same tone as other gay-denying officials in Russia, saying that gay people are welcome to come Sochi for the Olympics — with one small caveat.
"Our hospitality will be extended to everyone who respects the laws of the Russian Federation and doesn't impose their habits on others," Pakhomov said.
Last week, President Vladimir Putin said gay people were welcome to Russia, as long as they "leave kids alone."
However, in an unusual twist, Sochi has several gay bars, according to opposition leader Boris Nemtsov, who called the mayor's claim laughable.
During a speech at Columbia University in 2007, then-President Mahmoud Ahmadinejad of Iran garnered laughs and boos from the audience when he claimed: "In Iran, we don't have homosexuals like in your country."
"In Iran, we do not have this phenomenon; I don't know who has told you that we have it," responding to a question about the execution of two gay men there.
Ahmadinejad may be gone, but things haven't gotten any better for gay people.