Judge Shoots Down Anti-Obamacare Suit
The lawsuit would have crippled the health care law.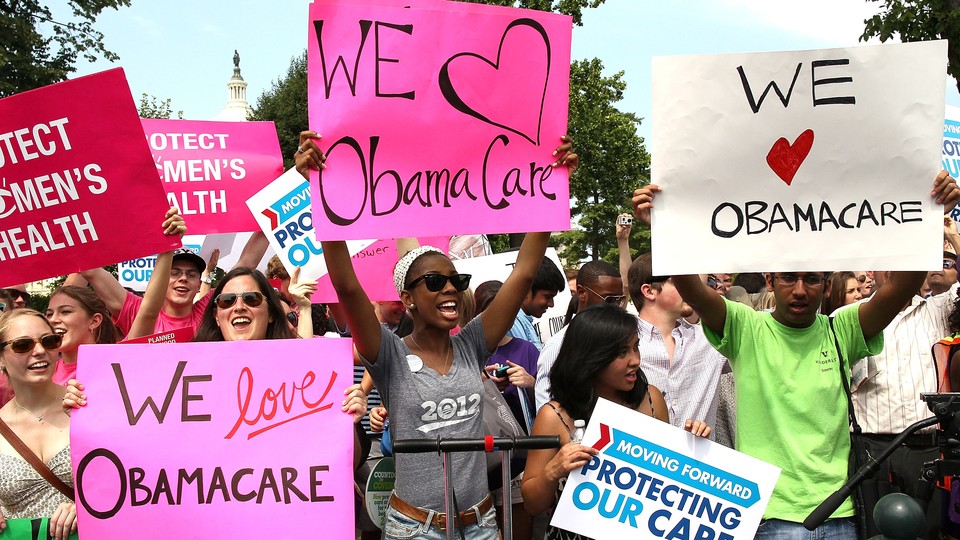 A federal judge tossed out a lawsuit today that sought to cripple Obamacare.
The suit — a challenge to the law's insurance subsidies — was a long shot but had the potential to devastate the health care law if it succeeded. It would have blocked the law's insurance subsidies — the main incentive for people to buy insurance — in 36 states.
The U.S. District Court for the District of Columbia ruled that the subsidies, which help low-income consumers cover their premiums, should be available in all 50 states. He dismissed a lawsuit, filed by a group of individuals and businesses, that sought to block subsidies in any state that didn't operate its own insurance exchange,
"The plain text of the statute, the statutory structure, and the statutory purpose make clear that Congress intended to make premium tax credits available on both state-run and federally facilitated Exchanges," Judge Paul Friedman wrote.
Challengers argued that Congress intended for tax subsidies to flow only through state-run exchanges, because it wanted to encourage states to set up their own marketplaces. The Justice Department argued that the overall goal of the Affordable Care Act was to expand coverage in all 50 states, and that federal exchanges were designed to stand in for state-run marketplaces.
Friedman agreed with the Justice Department, saying the challengers' argument does not "make intuitive sense," and that "there is no evidence in the legislative record that the House, the Senate, any relevant committee of either House, or any legislator ever entertained this idea."