Joe Biden Attends Auto Show, Pulls Multiple Joe Bidens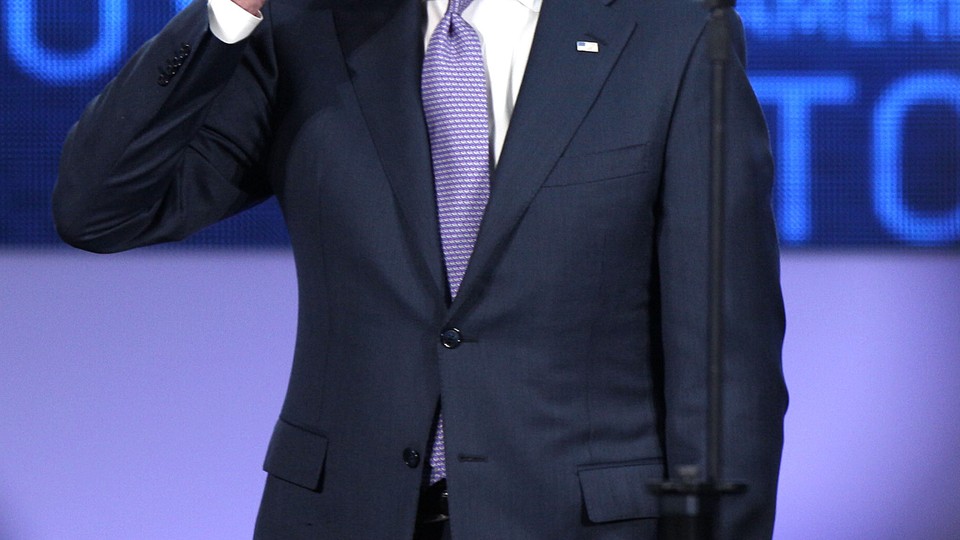 If we've learned anything from The Onion, it's that Joe Biden loves a good, American-made car.
So when the vice president made his way to Detroit for the North American International Auto Show, you knew some classic Biden moments were in order.
Here are five such moments, according to press pool reports:
Sitting in some new models of the Jeep Cherokee and Chrysler 200, he joked to surrounding reporters that he might run them over. "I am driving it off," said the flamboyant No. 2.
Ford did not seek a government bailout like other American automakers during the 2008 auto crisis. So, the veep wanted to show his appreciation to the company. "Thank you for saving our ass," he told Executive Chairman Bill Ford Jr.
After sitting in a new red Mustang, Biden lamented that he'd have to leave pretty soon. "I'm like a kid in a candy shop," the vice president said.
Ford's executive chairman noticed Biden's excitement and said that Biden might take a few of these cars back to Washington. "I think he's driving back in one," Ford joked.
We'll let Detroit News reporter David Shepardson describe this final scene for himself: "Biden owns a classic Corvette that he keeps at his home in Delaware. He sat behind the wheel of a yellow Z06 and a red Corvette Stingray. [General Motors CEO Mary] Barra told him at length about the technology enhancements in the new Corvette. 'Technology matters,' he yelled out to the press corps."
Biden'd.