Is This a New Wave of Compassionate Conservatism?
In her GOP response to the State of the Union, McMorris Rodgers lays out an empathetic vision for Republicans.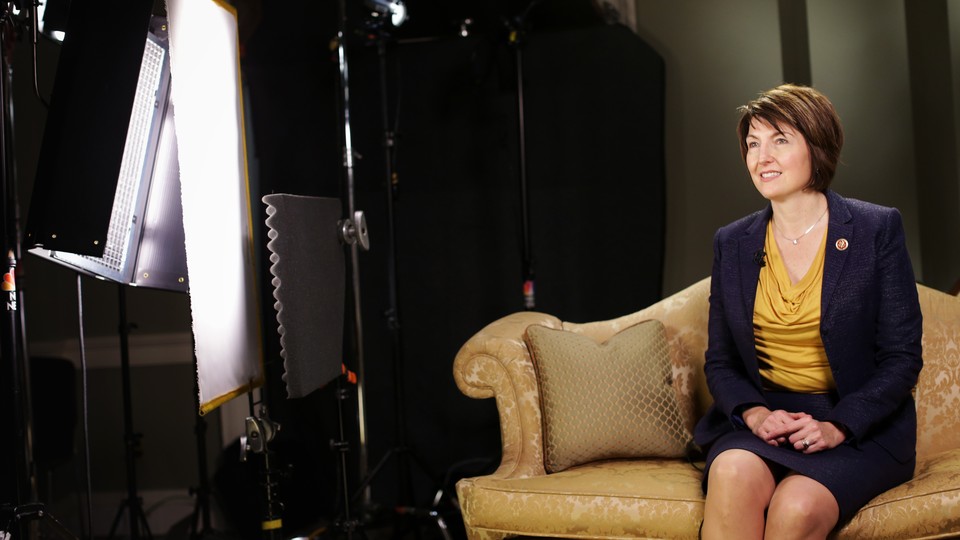 While Republicans are not calling it "compassionate conservatism," they are attempting to take the high ground with the war on poverty. And one of the biggest signs of this push was clear in the empathetic tone of the GOP's official response to the State of the Union.
Rep. Cathy McMorris Rodgers, one of the party's rising female stars, added a caring touch to her verbal rebuttal to President Obama's prime-time address, highlighting her experiences as a mother and offering a path for out-of-work or desperate Americans.
"Our mission — not only as Republicans, but as Americans — is to once again to ensure that we are not bound by where we come from, but empowered by what we can become," the Washington state Republican said.
Rodgers, who is chairwoman of the Republican Conference, is the highest-ranking Republican woman in Congress and is often seen next to Speaker John Boehner during press conferences. The mother of three was the clear choice for a party that struggles to attract female voters.
"We believe in a government that trusts people and doesn't limit where you finish because of where you started," she said. "That is what we stand for — for an America that is every bit as compassionate as it is exceptional."
The use of "compassion" in her speech might help in that drive for women.
The mother of a child with Down syndrome also got personal when talking about Obamacare, saying, "And that whether you're a boy with Down syndrome or a woman with breast cancer, you can find coverage and a doctor who will treat you."
Over the weekend, House Budget Committee Chairman Paul Ryan laid out a similar vision for the future of the Republican Party in an op-ed to The Wall Street Journal, promoting programs that he said will lift people out of poverty. Part of that, he wrote, starts with curbing various welfare programs and replacing them with programs that help educate their child and improve job training.
So, it looks like McMorris Rodgers is picking up right where he left off. Her tone even sounded similar to that of former President George W. Bush, who used the term "compassion" frequently. The concept of compassionate conservatism posits that the free market can be used to help the poor and improve other social problems, like health care and immigration. But the term has been used to describe Republicans who might be faking empathy, garnering a negative connotation.
Rodgers took a shot of Obama, saying that his promises sound good, but it doesn't necessarily help the poor.
"The president talks a lot about income inequality," Rodgers said. "But the real gap we face today is one of opportunity inequality."
And though the policies might not be any different than what Republicans have promoted in the past, McMorris Rodgers's speech might set a tone shift to help improve public perception of a party once led by a millionaire presidential candidate who infamously belittled the "47 percent" looking for government handouts.