How the West Was Won on the Omnibus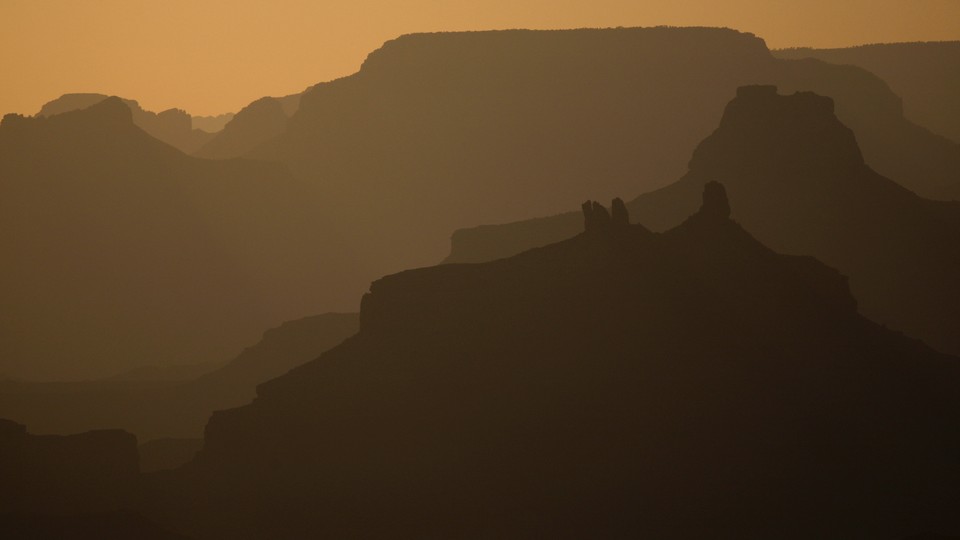 A last-minute deal on an obscure program that mainly benefits Western states helped boost the margin of victory on passage of the $1.012 trillion omnibus spending bill in the House on Wednesday.
A number of Western lawmakers from both parties were threatening a revolt if the Payment in Lieu of Taxes program, which provides federal funding to areas with large swaths of government-owned lands to make up for lost property taxes, is not renewed this year. PILT funding helps pay for education, jails, roads, police, firefighters, and many other functions in areas bordering public lands, but the program lost its mandatory spending status at the end of fiscal 2013 and the $401 million allocated during that year will run out in June.
Faced with losing even a handful of votes on the omnibus bill needed to avoid a government shutdown this week, House leaders brokered an agreement to add PILT funding to the farm bill that Congress is expected to take up soon after next week's recess. The promise of a fix brought Western members back on board, and both chambers passed the spending bill overwhelmingly. The Senate passed the measure Thursday, sending it to President Obama's desk.
All but one state, Rhode Island, receive some PILT funding, but the money is particularly key to members in the West, where the majority of federally owned lands are located.
"I got one county that's 96 percent federal land," said Rep. Mike Simpson, R-Idaho, which means that only a small fraction of the county generates property-tax revenues. "How do they do search and rescue? How do they build their roads? How do they do anything? ... PILT payments are huge."
For years, PILT funds were allocated through the regular appropriations process and paid out by the Interior Department, but there was constant conflict between Western members and budget hawks over the increasing cost of the program. In 2008, PILT was changed from discretionary to mandatory spending as part of the Troubled Asset Relief Program and later put in the Transportation appropriations bill, ending an annual headache for appropriators.
But the mandatory funding expired in fiscal 2013, kicking the issue back to the discretionary side and leaving funding for the program in limbo. "I wish my property tax bills were discretionary also," said Simpson, a member of the Interior Appropriations Subcommittee. "But they're not. I have to pay them. This is the federal government's property tax bill for all the federal land it owns."
Leaders of the two Interior Appropriations subcommittees — Sen. Jack Reed, D-R.I., and Rep. Ken Calvert, R-Calif. — began looking for ways to find $450 million for the program, but both said this week that other issues won out, such as the need to increase funding for firefighting on federal lands. With the rapid increase of wildfires throughout the country and little new spending allotted to the subcommittee, there wasn't room for PILT funding.
"The Interior Appropriations bills have almost $4 billion set aside for wildfire "¦ so [PILT] would have made a significant hole in the budget process," Calvert said Wednesday.
Still, in the context of a $1.012 trillion spending bill, PILT is a relatively small program. And that $450 million is critical for rural communities that lie on the edges of federal lands, members said. Asked whether he was concerned that Western members had threatened to oppose the final omnibus without the PILT funds, Reed countered: "And I'm concerned about [unemployment insurance] and where it's going to end up. So we have a lot of different concerns."
After the omnibus legislation was released Monday without PILT funding, a bipartisan group of senators led by Michael Bennet and Mark Udall, both Colorado Democrats, and by Idaho Republicans Mike Crapo and James Risch, sent a letter to the farm bill conferees, pleading for the funds to be included in the final conference report.
House Agriculture Committee ranking member Collin Peterson, D-Minn., confirmed Thursday that a one-year PILT deal will be included in the final farm bill legislation, which he said is nearly complete.
But Peterson expressed frustration that he and his colleagues on the farm bill conference committee got stuck with Reed and Calvert's problem. "After all of this, they're going to put something in there that's unrelated and spend $450 million? But if it gets the bill done, I'll provide anything at this point," Peterson said.
He and Simpson said Thursday that House Speaker John Boehner pushed strongly to put the PILT funds into the farm bill. Boehner and House Majority Leader Eric Cantor assured the Western Caucus earlier this week that, one way or another, they would receive their PILT funding for fiscal 2014, said Rep. Rob Bishop, R-Utah.
The inclusion of the PILT funding could make it easier for House Republican leadership to whip their votes on the final farm bill, Simpson argued Wednesday. "It might create a solution for a farm bill," he said. "Westerners will have a hard time voting against full funding for the bill."
But the promise of a future fix was insufficient for some members, who cited the lack of PILT funding in deciding to oppose the omnibus. Risch said Wednesday he would oppose the spending bill, citing PILT funding as one of several reasons and adding that he is not comforted by assurances that the funding will be taken care of in the farm bill deal.
"We're angry about this. At least this senator is angry about this," Risch said. "Look, I've been around here long enough to know that when people say, well we're going to do this in the future, things don't happen. That makes me pretty nervous."
At least one of his fellow Western members, Republican Rep. Tom Cotton, finds himself in a tough position. Cotton also voted against the farm bill last year, calling it a "food stamp bill," and he is getting hammered back home in Arkansas, where he is seeking the Senate seat currently held by Democratic Sen. Mark Pryor for opposing the legislation in a state that relies so heavily on agriculture.
After voting against the omnibus Wednesday, Cotton cited the PILT funds, noting that his congressional district is 25 percent federal lands. But Cotton has yet to make a decision on whether he will support the farm bill this time around, regardless of whether PILT funding is included. Cotton's office said only that he will have to read the full legislation before making a final decision.