How Chris Christie Can Save His Career
Transparency and accountability would transcend politics of today.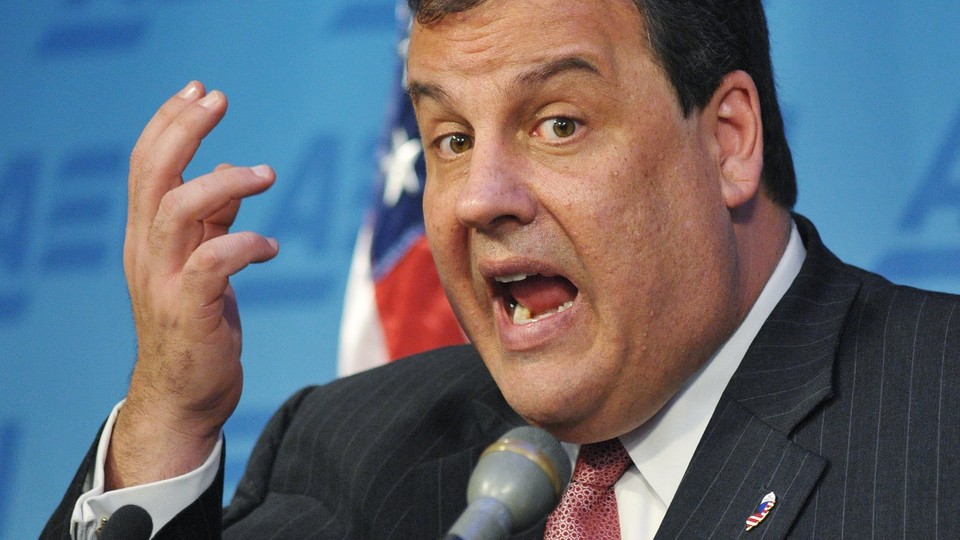 Since 1992, when Bill Clinton moderated the Democratic Party's image by criticizing a hip-hop artist for her racially incendiary comments, politicians have searched for their "Sister Souljah moment" "" when a candidate takes what appears to be a brave stand against extremes in their party.
In 2000, George W. Bush caricaturized conservative jurist Robert Bork in an attempt to appear more compassionate than the GOP brand.  That same year, Republican presidential candidate John McCain demonized the far right's "agents of intolerance." Eight years later, Sen. Barack Obama distanced himself from his own pastor, calling Jeremiah Wright's racially charged comments "a bunch of rants that aren't grounded in the truth."
The sordid George Washington Bridge scandal offers Chris Christie two choices: Continue to deny, deflect and dissemble in a manner that is so common in the politics of today, and most recently exhibited by President Obama during a spate of controversies in 2013; or "¦ pull a Super Sister Souljah.
A Super Sister Souljah goes beyond distancing one's self from extremes within your party. It is when a candidate to take what appears to be a brave stand against politics as practiced by both parties. It is what I had in mind Wednesday with this tweet:
Want positive side of scandal for #Christie? He has a chance to show rare-in-politics transparency & accountability. Does he pass test?

— Ron Fournier (@ron_fournier) January 8, 2014
Christie needs to come clean about his involvement in the bridge-lane closures, if any, and provide a more believable explanation of when he learned about the activity. Instead of hiding behind spokesmen, lawyers, press releases and smug assertions, the New Jersey governor needs to apologize, accept responsibility, and release every document and electronic communication about the closures. He should call for an independent investigation and order his advisers to comply.
Finally, he should do as I urged Obama to do last year: Clean house. Fire anybody who knew or should have known about the closures and replace them with people who will change the culture of his office. These charges are sticking to Christie because they fit so neatly into his office's reputation for bullying and arrogance. "He and his staff operate as divas," conservative blogger Erick Erickson wrote in a post titled, "The Politics of A-Holes."
The challenge for Christie is overcoming the damage to his reputation caused by his office's role in shutting down some access lanes to the George Washington Bridge, an act of political retribution that endangered lives. The scandal is an easy-to-understand antithesis to Christie's carefully cultivated image of a leader capable of transcending petty politics to serve the public good. Here's how New Jersey Star-Ledger editorial team assessed the situation:
Until yesterday, the official line from Christie's lieutenants at the Port Authority has been that this was all part of some secret "traffic study"; that they were simply curious to see what sort of mayhem would ensue if two of Fort Lee's three access lanes to the George Washington Bridge were cut off, suddenly and unannounced.
That's clearly a bogus story. But was the governor lying, too?
Christie originally said that after checking with his staff, he determined that no one from his office was involved in these lane closings. He scoffed at the very idea that it was political retribution against the Fort Lee mayor for refusing to endorse Christie's re-election, and joked that he had moved the traffic cones himself.
His attempts to laugh this off now appear to be dishonest, though we can't yet be sure that he personally knew about the doings of one of his top aides. Either way, though, Christie bears responsibility. If it turns out he did know, he is obviously lying and unfit for office — let alone a 2016 presidential run.
And even if he did not, his officials are liars. If Christie can't control them, how can we trust him as a potential future leader of our country?
Those are fair questions that go right to the issue of leadership, which John Dickerson of CBS News and Slate covers religiously. He wrote of Christie:
This is a political problem for Christie, but more importantly, it's a leadership test. Since the governor arrived on the national stage, he has given various ad hoc seminars on leadership and the qualities required for greatness. He talks a great deal about the topic and offers himself as an expert. Before he became partners with Barack Obama in responding to Hurricane Sandy, he gave a very astringent critique of the president's shortcoming. Recently Christie advised the president to apologize for his promise that if people wanted to keep their insurance they would be allowed to. "When you make a mistake, you should own up to it and apologize for it," he said.
Will Christie do that here? Christie now faces problems that echo ones this president has faced, most recently in the rollout of the Affordable Care Act: Does he apologize, and how fully? Does he take responsibility for the actions of his aides? Does he admit mistakes? Does he fire someone? Does he increase his famous bluster or does he step back from it? Christie is very good at giving advice on these matters. Now he can show rather than tell. 
If he's lying, his career is over. But if Christie truly was not involved, he can show some accountability and transparency, which in this era of no-responsibility politics, would be a Super Sister Souljah moment.
UPDATE: Did Christie take this advice at his news conference? My scorecard: "Christie Still Faces Crisis of Confidence"
{{ BIZOBJ (video: 4651) }}