Henry Waxman Announces Retirement, and Pelosi Loses Another Ally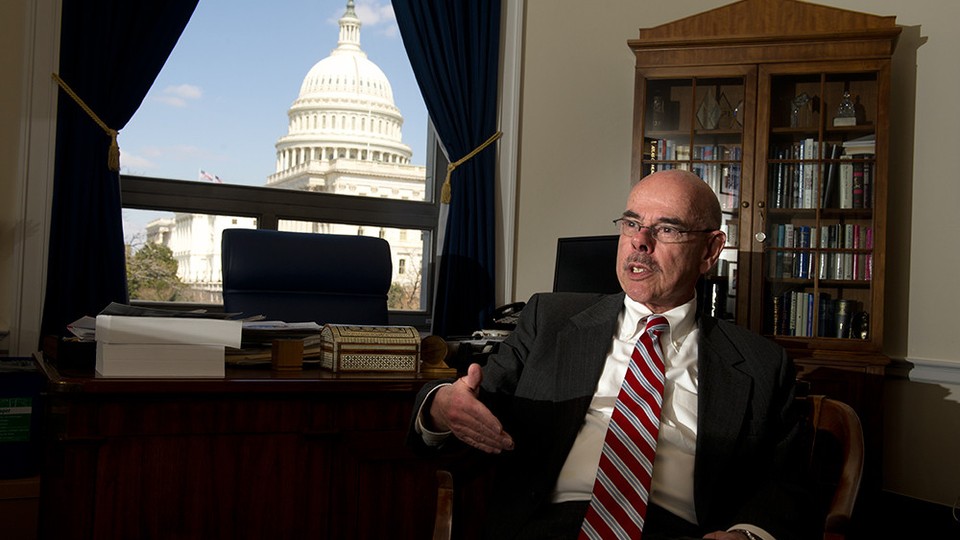 After 20 terms in office, Rep. Henry Waxman will retire at the end of this year.
In a statement, the California Democrat was emphatic that he is not retiring because he thinks Democrats have no chance to retake the House. He added, "There are elements of Congress today that I do not like. I abhor the extremism of the tea-party Republicans. I am embarrassed that the greatest legislative body in the world too often operates in a partisan intellectual vacuum, denying science, refusing to listen to experts, and ignoring facts."
"But I am not leaving out of frustration with Congress. Even in today's environment, there are opportunities to make real progress," he continued. "The reason for my decision is simple. After 40 years in Congress, it's time for someone else to have the chance to make his or her mark, ideally someone who is young enough to make the long-term commitment that's required for real legislative success."
Waxman is the second of Minority Leader Nancy Pelosi's closest allies to announce his retirement this year. Rep. George Miller, also from California, announced his planned departure earlier this month. He and Waxman were both members of the freshman class of 1975 and served 40 years in the House.
Waxman lead the powerful Energy and Commerce Committee in 2010, where he helped to author and pass the Affordable Care Act. Rep. John Dingell, D-Mich., the longest serving member of Congress, is poised to take his position as the ranking member on the committee when Waxman leaves at the end of the year.