Gun Reform's Not Dead, Just Napping, Taking Baby Steps
The administration on Friday introduced two new actions to strengthen federal background checks.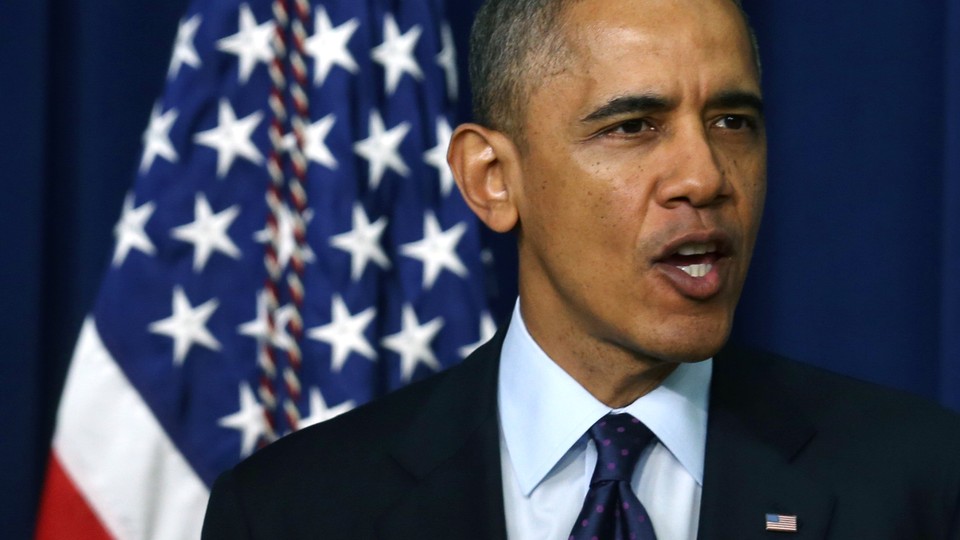 After gun-control legislation failed loudly in the wake of the Newtown shooting, the Obama administration set to work, preempting Congressional gridlock with executive actions on dozens of gun-control initiatives. Today we can add two more to the list.
The Justice Department is out with an initiative to clarify who's prohibited from possessing a firearm under federal law for mental-health-related reasons. Specifically, anyone involuntarily committed to a mental institution, either inpatient or outpatient, should be designated as such, a proposal meant to help states determine who should be barred from having guns.
The other, proposed by the Health and Human Services Department, would allow states to submit "the limited information necessary to help keep guns out of potentially dangerous hands" to the federal background-check system, circumventing exisiting privacy provisions under a law known as HIPPA.
"Too many Americans have been severely injured or lost their lives as a result of gun violence," the White House said in a statement. "While the vast majority of Americans who experience a mental illness are not violent, in some cases when persons with a mental illness do not receive the treatment they need, the result can be tragedies such as homicide or suicide."
Other initiatives introduced by the administration in the last year include rules to better prepare local law enforcement and schools, respond to shootings, and keep guns out of the hands of felons.
The White House has noted that executive actions alone can't take the place of comprehensive legislation, but given the failure of the expanded-background-check bill in April and the renewal of the Undetectable Firearms Act this winter, executive action seems like the best path forward for now.