Green-Energy Battle Flares Over '60 Minutes' Report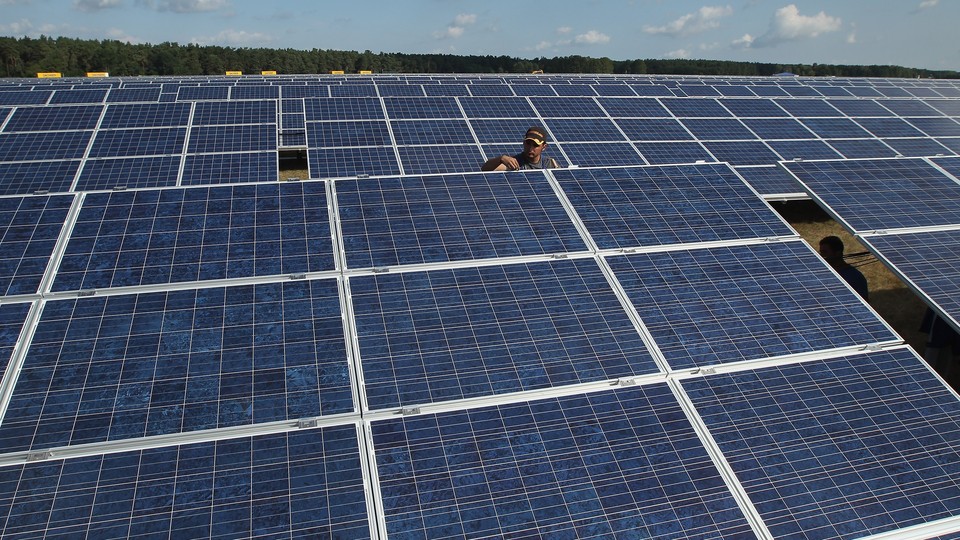 A new 60 Minutes story concludes there's little to show for tens of billions of dollars in taxpayer support for green-technology companies.
The piece, titled "Cleantech Crash," is facing furious pushback from green-energy advocates, who used social media to attack the CBS program in real time on Sunday.
Reporter Lesley Stahl's piece cites a "string of expensive tax-funded flops" such as the failure of Energy Department-backed companies Solyndra and Fisker Automotive, as well as the struggles of venture capitalists.
Asked if clean tech is "dead," former Energy Department Undersecretary for Science Steven Koonin tells Stahl, "There are parts of it that I would say are on life support right now."
But he also defends the Energy Department's loan program for green-energy companies, noting new technologies demonstrated.
The 60 Minutes piece isn't 100 percent doom and gloom. It cites the success of Tesla Motors, the electric-car company that has repaid its Energy Department loan, and allows that "a few" other companies show promise.
But the story takes a dim enough view of Obama administration funding and the state of clean technology to prompt strong criticism from the industry and its political allies.
Advocates say loans for green energy projects and other forms of federal support, including longstanding tax credits, are paying off.
Center for American Progress climate blogger Joe Romm responded with a chart-heavy post Sunday night that notes the growing deployment and falling costs of solar and wind energy.
The report and the response are the latest thrust and parry over White House backing for green-energy projects that have faced heavy GOP criticism.
The Energy Department — which Stahl said declined to grant her an interview — hit back on Sunday night. The department has for years noted that failed or badly struggling companies represent only a very small portion of the overall green-energy loan portfolio.
"Simply put, 60 Minutes is flat wrong on the facts. The clean-energy economy in America is real, and we are more competitive than ever in this rapidly expanding global industry. This is a race we can, must, and will win," spokesman William Gibbons said in a statement.