Former Climate Czar Says Obama Shows 'Real Commitment' to Battling Climate Change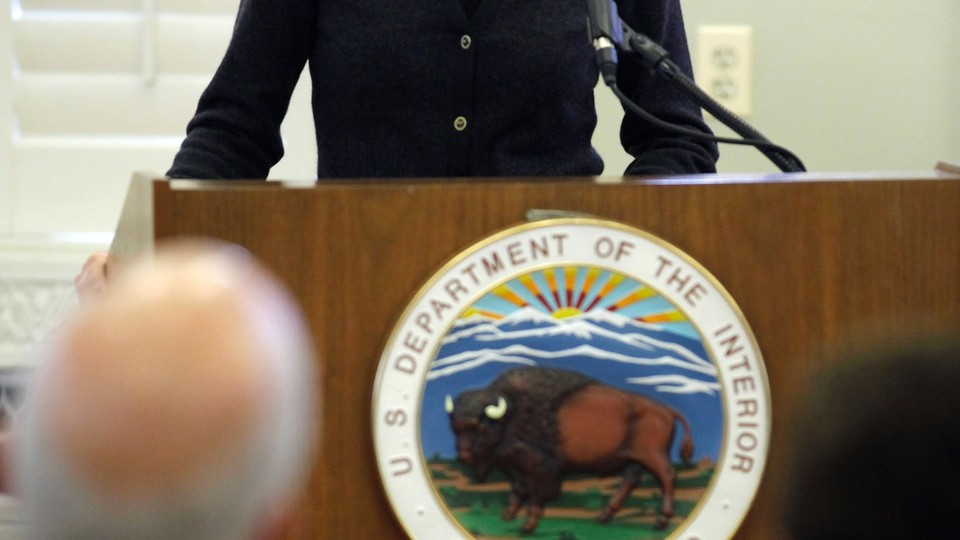 Former White House climate czar Carol Browner defended the Obama administration on Friday amid criticism from environmentalists who say the president could be doing more to combat climate change.
"We all recognize that there's a transition that has to take place on the energy that we're using today to the energy we need to use over the long term," Browner said during a call with reporters hosted by the Center for American Progress, a left-leaning think tank. "I think the real question is, is the president committed to this transition, and what we're seeing is a real commitment to get the standards in place that will allow us to transition away from the fuels that lead to climate change."
Browner was responding to comments from the heads of 18 major environmental advocacy organizations, including the Natural Resources Defense Council, the Sierra Club, and the League of Conservation Voters, in a letter to the president earlier this month. The letter argued that the president's "all of the above" energy strategy, which promotes both fossil fuels and clean energy, conflicts with his efforts to rein in greenhouse-gas emissions.
"An 'all of the above' approach that places virtually no limits on whether, when, where or how fossil fuels are extracted, ignores the impacts of carbon-intense fuels and is wrong for America's future," the letter stated.
Browner, who served as Environmental Protection Agency administrator in the Clinton administration and was the director of the White House Office of Energy and Climate Change Policy in the Obama White House until 2011, is not the administration's only defender.
Last week, John Podesta, who was recently named special adviser to the president on energy and environment issues, shot back at the charges leveled against the administration by environmental advocates in a letter obtained by the Washington Post. 
"The president has been leading the transition to low-carbon energy sources and understands the need to consider a balanced approach to all forms of energy development, including oil and gas production," Podesta wrote.