Forget Keystone. Will Podesta Put Arctic Drilling in His Crosshairs?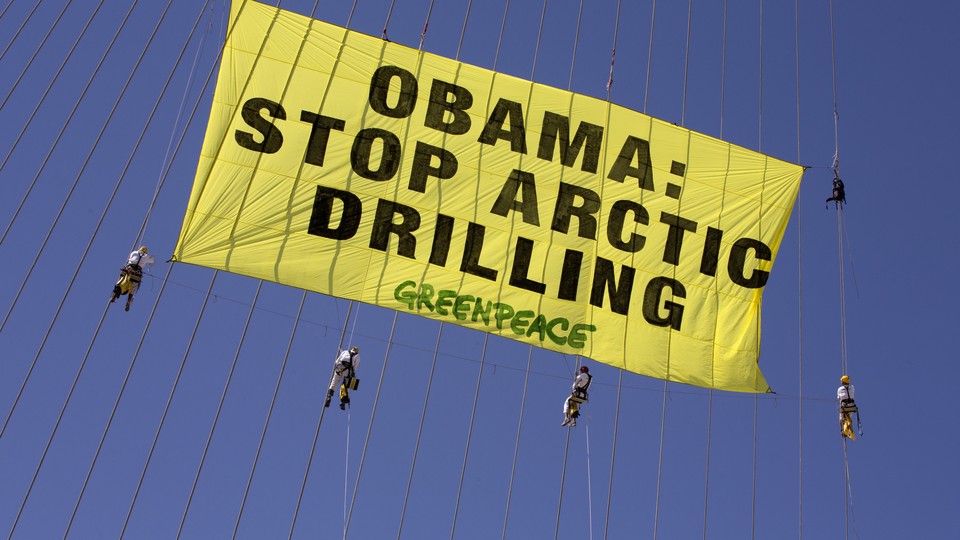 The White House recently put out word that John Podesta won't get near the Keystone Pipeline review when the Democratic uber-strategist — and Keystone foe — joins President Obama's inner circle.
But environmentalists hope Podesta will influence another high-stakes battle over oil development.
Podesta opposes oil drilling in Arctic waters off Alaska's coast, and he's arriving as Obama's Interior Department is facing some big decisions about the region.
"Even after they said he was going to recuse himself on Keystone, we are still optimistic about his role on the Artic [National Wildlife] Refuge and Arctic Ocean issues," said Athan Manuel, the Sierra Club's director of lands protection.
Podesta, in January of 2013, penned a column for Bloomberg with former White House energy czar Carol Browner that argues, "There is no safe and responsible way to drill for oil and gas in the Arctic Ocean."
Browner is a senior fellow at the Center for American Progress, the liberal think tank and advocacy group that Podesta founded a decade ago.
Whether Podesta will engage on the topic remains unclear.
White House spokesman Jay Carney said in mid-December that Podesta, who is joining the White House for a year, will have a "particular focus on issues of energy and climate change."
But a White House aide contacted by National Journal did not address whether Podesta's portfolio will include Arctic drilling.
Interior did not respond to an inquiry.
It's something to watch as 2014 begins.
The Bloomberg column puts Podesta to the left of the Obama administration, which has cautiously endorsed oil drilling off Alaska's northern coast alongside beefed-up safeguards. But the scope and timing of what's allowed isn't fully settled.
Interior is planning to auction new leases in Arctic waters off Alaska's northern coast in 2016 and 2017, but must first decide on the geographic scope of the sales and other specifics that companies and environmentalists will closely monitor.
In the nearer term, Interior is working on a set of Arctic-specific drilling safety standards; a proposal is expected early this year.
Interior is also reviewing a scaled-back Arctic exploration plan from Royal Dutch Shell. The oil giant's mishap-laden, 2012 launch of preliminary development prompted Podesta and Browner to argue that they no longer believe Arctic drilling should proceed.
Shell retreated and didn't seek to drill in 2013, but the company is now seeking approval from regulators to relaunch a more limited exploratory drilling effort as soon as next summer.
Environmentalists hope Podesta will be an ally as Interior faces important decisions.
"We hope that he is going be the person who takes a step back and looks at all of these decisions as a whole and slows down and ... potentially stops some of the processes," said Kristen Miller, government-affairs director for the Alaska Wilderness League.
Activists want drilling of existing leases and new auctions halted or delayed, arguing that federal officials have yet to ensure enough protections for wildlife and for native Alaskans who rely on the Arctic waters for food.
"Sierra Club would still ultimately make the case that they should cancel those lease sales," Manuel said.