Facing Death-Drug Shortages, State Lawmaker Considers Firing Squads
For one Wyoming senator, meting out capital punishment has come to this.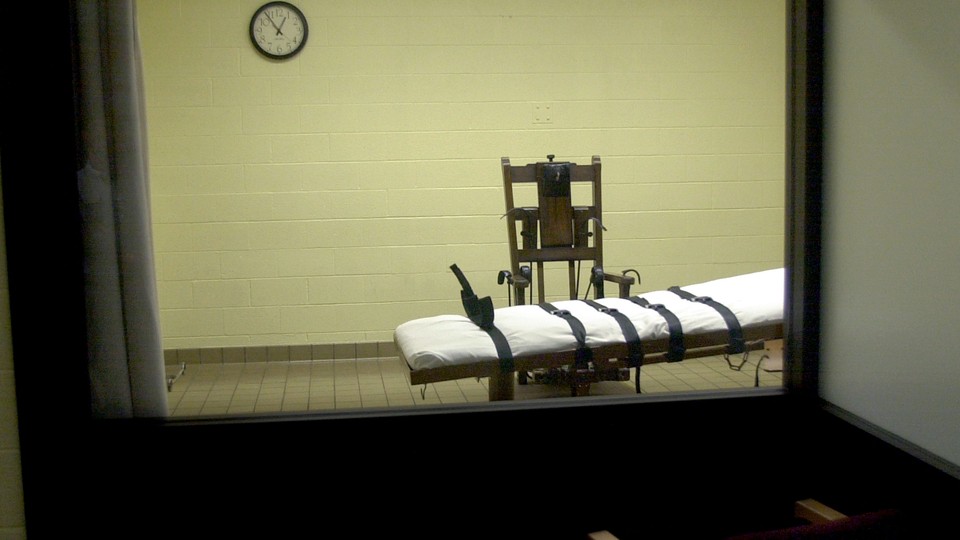 Faced with shortages of death-penalty drugs, states for the past few years have explored more "creative" solutions to kill people. Some have turned to secret compounding pharmacies to create the lethal drugs that no pharmaceutical company wants to be seen selling — though the efficacy of such drugs are shaky. Others, like Florida, have turned to experimental sedatives.
And now one Wyoming lawmaker is advocating for the return of the firing squad in his state.
"One of the reasons I chose firing squad as opposed to any other form of execution is because frankly it's one of the cheapest for the state," state Sen. Bruce Burns tells CBS. The gas chamber, under Wyoming law, is the second option for execution after chemical injection. The state does not currently own a gas chamber. Oklahoma is the only state that has firing squad as an execution option. And Utah has phased out its use of the firing squad. Only three firing-squad executions have been carried out since 1976.
Wyoming, Oklahoma, Missouri, Florida, Texas, and other states with capital punishment are all faced with the same dilemmas on how to conduct executions. Keep in mind that the European Union actually has gone so far as to sanction the U.S. for purchasing death-penalty drugs. And faced with the problem, death-penalty protesters have raised complaints of cruel and unusual punishment as the states experiment with new (or perhaps old) ways to kill people. Meanwhile, public approval of the death penalty is at its lowest rate in four decades.