Ethanol Industry Fights Big Oil With Led Zeppelin Songs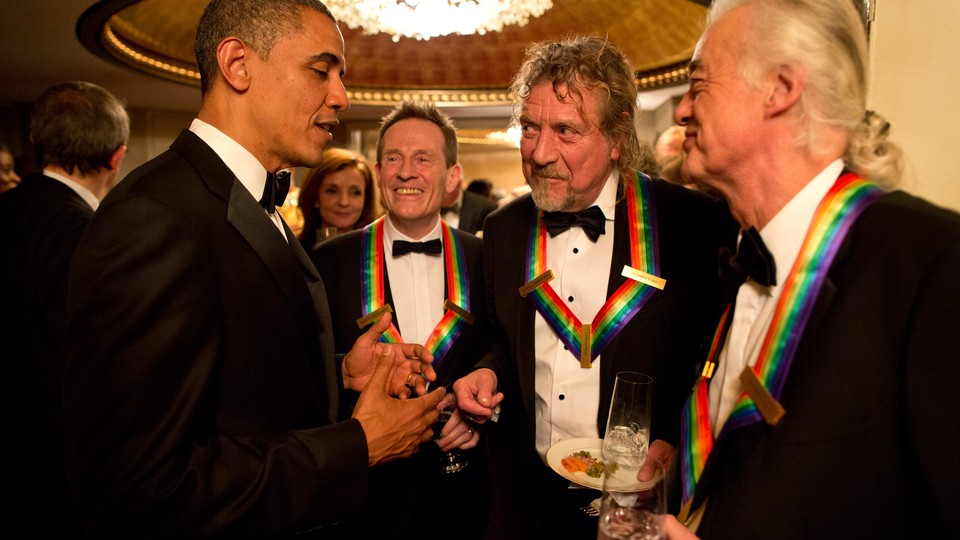 These are trying times for the ethanol industry, which is locked in a political battle against oil companies and recently got some bad news from the Environmental Protection Agency.
But the head of a major industry trade group, the Renewable Fuels Association, is finding inspiration in rock legends Led Zeppelin and a cover band that performs the songs of the iconic group. Here's RFA President Bob Dinneen on Tuesday using the band's song titles to send a message to the oil industry:
"Much like the titles of legendary Led Zeppelin songs, there will always be 'Good Times, Bad Times,' but no matter what, the Renewable Fuels Association will continue to 'Ramble On' fighting for consumer choice and access to low-cost, renewable fuel. Big Oil's attempts to thwart our efforts to increase America's energy independence and send us 'Over the Hills and Far Away' leaves me 'Sick Again,' and at times it feels like we are being 'Trampled Underfoot' by the petroleum industry. But mark my words, big oil, 'Your Time Is Gonna Come,' because the value-added benefits of ethanol are paving the 'Stairway to Heaven.' 'The Song Remains the Same': Don't mess with the RFS!"
He made the statement when announcing that the cover band Led Zeppelin 2 would play at his trade group's big conference in Florida in February.
The "RFS" he mentioned after "The Song Remains the Same" is the renewable-fuel standard, the ethanol-industry-backed federal mandate that requires growing amounts of biofuels to be blended into the nation's fuel supply.
EPA, in November, proposed lowering the year-over-year biofuels blending level for the first time, a defeat for the ethanol industry that relies on the federally mandated market for its product.
And oil companies are pushing lawmakers to dismantle the RFS completely, calling it unworkable.
The ethanol-industry trade group is wielding lobbyists in addition to Led Zeppelin song titles to parry attacks on the RFS and respond to EPA's draft decision. The Renewable Fuels Association's recently filed fourth-quarter 2013 lobbying report is here.