EPA Scrambles to Bolster Challenged Climate Rule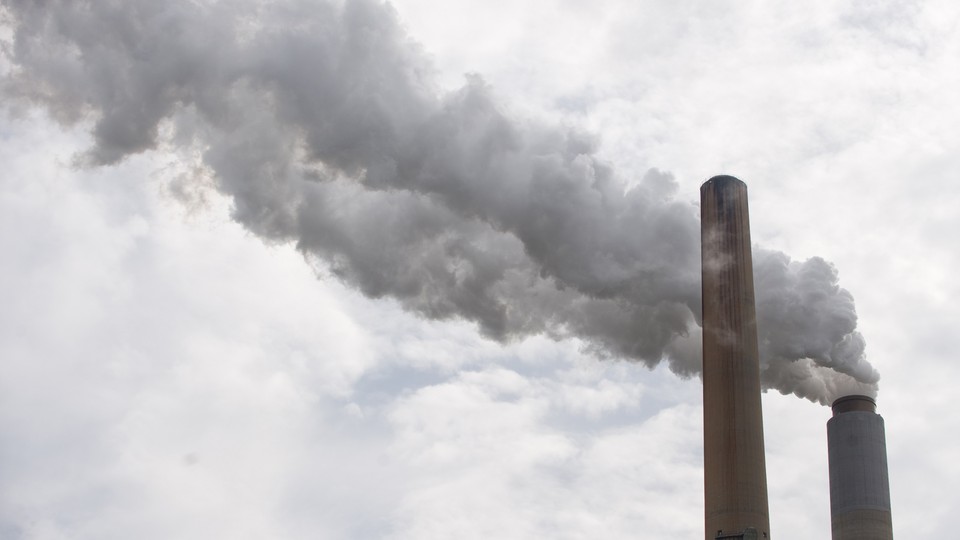 The Environmental Protection Agency is seeking to shore up high-profile carbon-emissions rules for coal-fired power plants against GOP claims that they violate a major 2005 energy law.
EPA Administrator Gina McCarthy said Thursday that her agency is preparing to release detailed information that will provide more "clarity" on the topic.
"We are going to address that issue specifically," she told the Senate Environment and Public Works Committee of EPA's planned "notice of data availability." McCarthy said EPA has sent the notice to the White House Office of Management and Budget for review.
Here's what the fight is about:
EPA proposed regulations in September requiring that future coal-fired power plants use technology that traps a substantial amount of their carbon emissions.
The agency has repeatedly pointed to a few Energy Department-backed power projects, including a Southern Co. coal plant under construction in Mississippi, when arguing that the technology is ready for commercial deployment at coal plants.
But Republicans say that EPA's reliance on these projects to justify the rule violates provisions in the massive 2005 energy law that support low-emissions coal projects.
The law says that no technology can form the basis for certain EPA rules "solely" because it's employed at facilities funded under the Energy Department's "Clean Coal Power Initiative" or receive "clean" coal tax credits.
"This is very concerning because this is a direct legal conflict," Sen. David Vitter of Louisiana, the Senate Environment panel's top Republican, told McCarthy at a committee hearing Thursday.
House Republicans and the state of Nebraska (which filed a lawsuit Wednesday) have raised the same allegations about the carbon-emissions rules for power plants proposed last year. "I think this concern is underscored by the fact that litigation has now been filed over this direct legal conflict," Vitter said.
Republicans, disputing EPA, say the carbon rules are based on technology that's nowhere near ready for widespread deployment, and they argue that the rule will hurt the coal industry and cost jobs.
But McCarthy told lawmakers that the coal-plant standards are based on evidence about the feasibility of the carbon-trapping technology that's more extensive than just the few projects covered under the 2005 law's restriction. On Thursday, she said that the basis for the carbon-emissions rules proposed last year goes "well beyond" those projects and that "we are very comfortable with the standard that we have proposed."
"There is nothing in the law that precludes us from considering those [projects] in the context of a larger, more robust data set," she said.
EPA is vowing to provide details about why the rule doesn't collide with the 2005 law.
"EPA is making additional information available on the proposed Carbon Pollution Standards. Specifically, EPA will issue a notice of data availability that will provide analysis and information related to the Energy Policy Act of 2005," the agency said Thursday.