EPA Chief on Davos: 'This Is Not Usually My Crowd'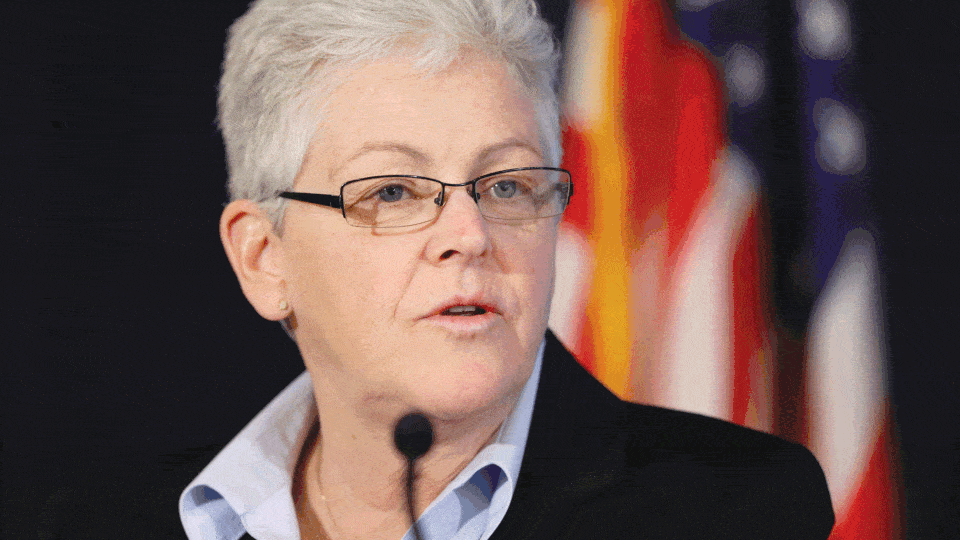 Environmental Protection Agency Administrator Gina McCarthy is looking forward to being a fish out of water in Davos, Switzerland this week, where she'll promote the White House climate change agenda at the World Economic Forum meeting.
"This is not usually my crowd," she told The New York Times, adding, "This is going to be fun."
Well, it is and it isn't her crowd.
McCarthy, who comes from modest beginnings in Boston, isn't a charter member of the Davos set. But she'll have lots of company when talking about climate change at the annual talk-and-network event in the Swiss Alps this week.
ClimateWire reports that the Davos program "features no fewer than 23 sessions on disaster resilience, clean energy development and low-carbon growth as well as a dedicated Climate Day."
Other guests include United Nations climate chief Christiana Figueres and European Commissioner for Climate Action Connie Hedegaard, ClimateWire notes.
There could be some drama too. Alison Redford, the premier of Alberta and a backer of the Canadian province's oil-sands projects, plans to confront oil-sands critic Al Gore in the Alps.
"I will do what I always do, which is to talk about Alberta's record and to give him the facts and to suggest that as he draws conclusions which are erroneous with respect to the oilsands, that he take into account the reality of the production — and not the myths of the production," she told reporters Monday, according to The Calgary Herald.
As for McCarthy, she will tout the "potential market opportunities, innovation and job creation that exist in acting on climate change," EPA said in announcing her plan to speak in Davos.