EPA Chief: Climate-Change Regulation 'Done Deal' Despite Supreme Court Review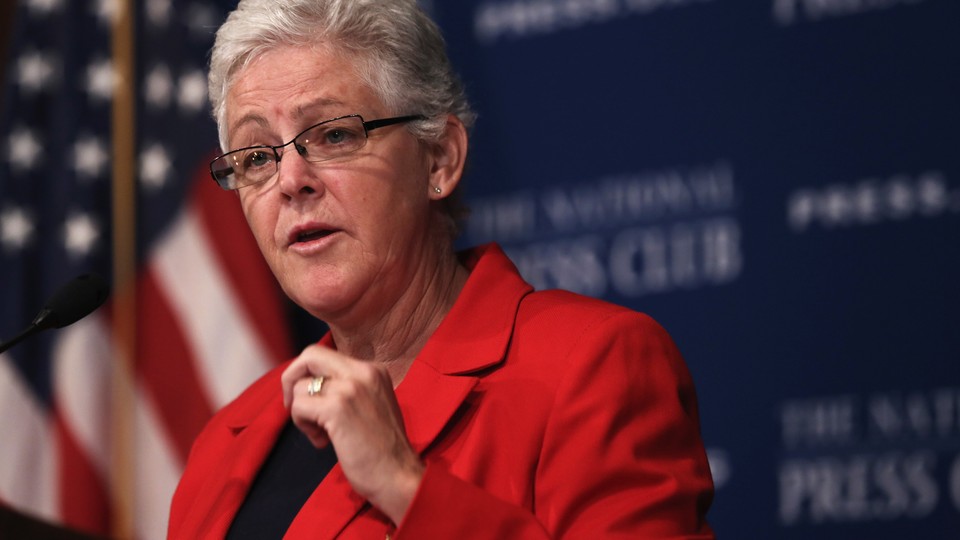 Environmental Protection Agency Administrator Gina McCarthy is confident that the Supreme Court won't throw a wrench — at least not a big one — into her agency's power to limit carbon-dioxide emissions.
McCarthy, appearing on MSNBC on Thursday, said regulation of heat-trapping emissions under the Clean Air Act is a "done deal," and noted that the high court, in a landmark 2007 decision, ruled that EPA had authority over carbon pollution.
Her comments come ahead of Feb. 24 oral arguments before the Supreme Court in a case about EPA's initial carbon permitting regulations for big new and modified industrial pollution sources.
But the case is not about EPA's authority to issue upcoming, high-profile rules that will impose first-time emissions standards on the nation's power plants under a separate section of the Clean Air Act. McCarthy noted that what's before the Supreme Court is a limited permitting question.
"What is before them right now is not speaking to whether the Clean Air Act can regulate carbon pollution, ... the endangerment finding that said that climate change [does] endanger public health — they are not questioning any of that. That is not before them," she said on MSNBC's The Daily Rundown.
The endangerment finding refers to EPA's determination several years ago that greenhouse gases are a threat to the public, a finding that forms the underpinning for EPA's climate regulations.
Some industry attorneys and groups have said the current Supreme Court case, while limited in scope, cracks open the door to a ruling that affects other parts of EPA's climate agenda or foreshadows future review of the high-profile power plant rules.
But McCarthy disputed the notion of a broader threat to EPA's climate authority, noting the case is "very narrow."
{{ BIZOBJ (video: 4696) }}