Energy Secretary Delays Trip to India Amid Tensions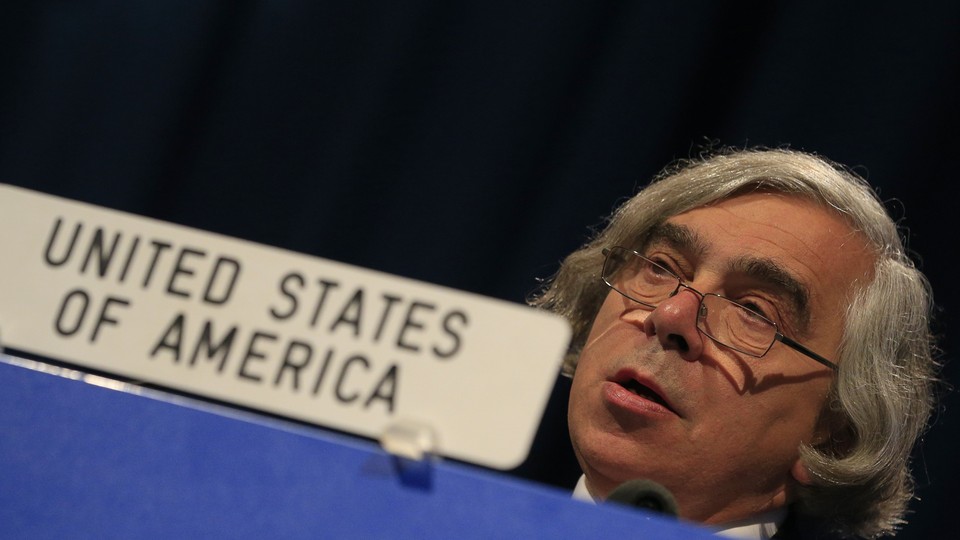 U.S. Energy Secretary Ernest Moniz has postponed next week's planned visit to India amid a diplomatic collision between the nations, Reuters reports.
The delay follows an escalation of tensions. Indian officials have curtailed privileges for U.S. diplomats there because they're upset about the arrest, handcuffing, and strip-search of their deputy consul in New York City last month, Reuters reports.
The deputy consul was arrested over alleged underpayment of a nanny and related allegations of visa fraud, according to news accounts.
The New York Times looks at the arrest and wider tensions here. The Washington Post calls it "one of the most bitter diplomatic disputes in years between the world's most populous democracies."
An Energy Department official confirmed the postponement of Moniz's visit in a statement to press outlets including National Journal. Moniz was slated to travel to India as part of the formal India-U.S. Energy Dialogue.
"We have been in conversation with Indian counterparts about the dates, and we have agreed to hold the Dialogue in the near future at a mutually convenient date. We place great emphasis on the U.S.-India energy partnership, which is a key element of the overall strategic partnership," the Energy Department official said.