Despite Scandal, Vincent Gray Leads Democratic Candidates in D.C. Mayoral Race
A new poll shows voters' confidence in Washington's future and less concern with Gray's trustworthiness.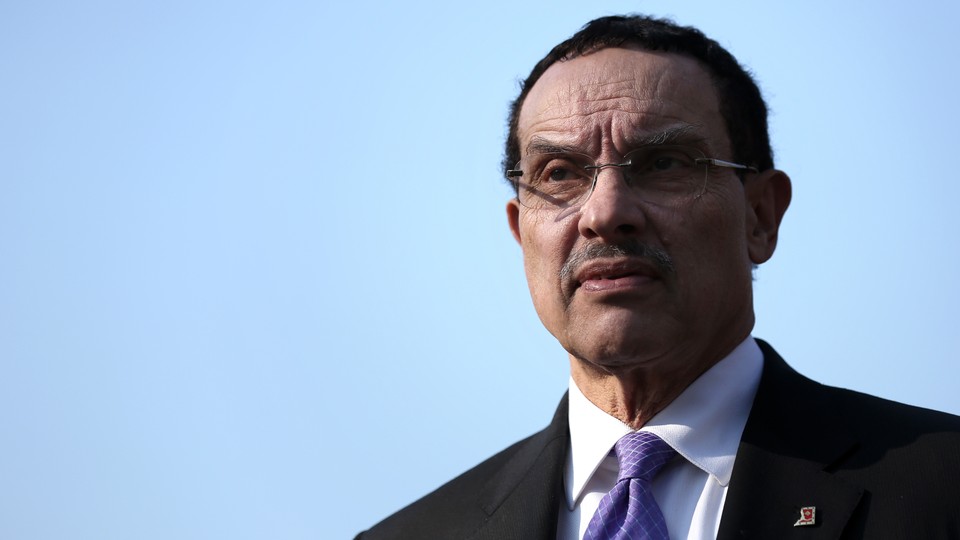 Time has been a friend to D.C. Mayor Vincent Gray's reelection hopes.
A new Washington Post poll shows the incumbent mayor of the capital city on top of the crowded Democratic field, with nearly double the percentage of the closest challenger.
A year ago, it looked like Gray was doomed if he were to seek reelection. Voters didn't show confidence in the District's future, nor were they confident in the mayor's ethics following a 2010 campaign finance scandal.
But now, the number of voters that consider Gray honest and trustworthy has gone up 10 percentage points since the last poll in July 2012, up to 32 percent. Still, 54 percent say he is untrustworthy. But the uptick in positive feelings is an improvement nevertheless.
As is the number of voters who think that D.C. is generally going in the right direction, polling at 59 percent. That number in 2012 was at 40 percent. More than half the voters say Gray is doing an excellent or good job at attracting new business to the District, reducing crime in the city, and improving city services. However, only 38 percent of voters think the mayor is doing a good job at improving public schools.
Still, the 2010 scandal is on the minds of 43 percent of voters, who say it will be a major factor at the ballot. That's a number that the large field of candidates might be able to work with during the April 1 primary.
The nearest challenger is former Adrian Fenty confidante Muriel Bowser, sitting at second place with 12 percent of the vote. The two major white candidates for mayor are just behind the councilwoman with 11 percent each: Councilmen Jack Evans and Tommy Wells.
Twenty-three percent of voters either have no opinion or do not support the field, and these people may be the voters who sway the election.
As for now, however, it does look like the District's economic improvements and Gray's name recognition might help the incumbent win a second term, despite the scandal that once shook voters' confidence.