Democrats Raise Concerns Over Environmental Impacts of Offshore Activity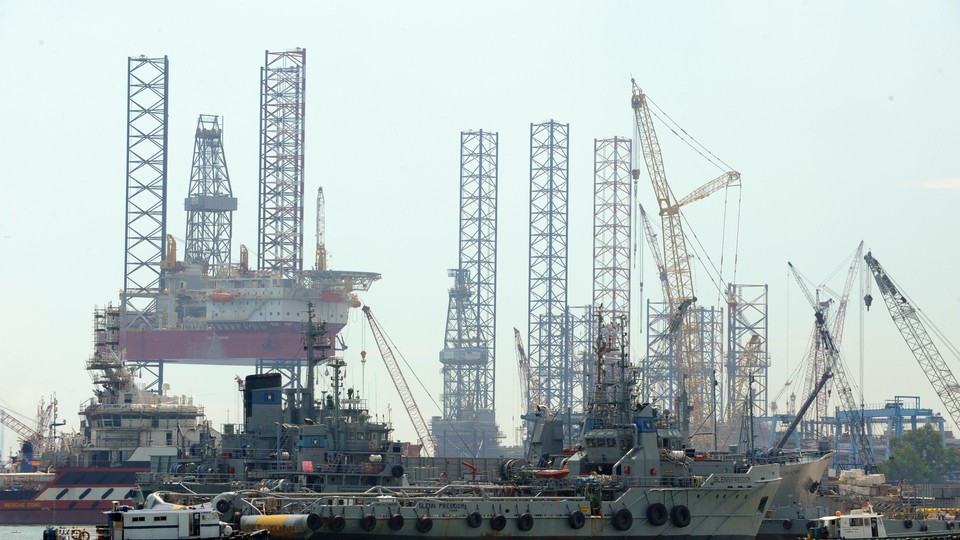 House Natural Resources Committee ranking member Peter DeFazio, D-Ore., along with Democratic Reps. Frank Pallone and Rush Holt of New Jersey and Joe Garcia of Florida are raising concerns over the impact of offshore drilling activity on marine ecosystems.
The representatives sent a letter to Interior Secretary Sally Jewell and Acting Administrator of the National Oceanic and Atmospheric Administration Kathryn Sullivan on Thursday asking for information on the potential for offshore drilling activities to disrupt marine habitats and wildlife.
The letter also raises the concern that Interior Department officials have not always taken into account how drilling could affect biodiversity in decisions to open up new areas to offshore exploration.
"Recent reports have shown that these activities can have significant impacts on marine mammals, fish, and their habitats, yet it is not at all clear that these impacts are being given serious consideration when decisions about offshore resource development are being made," the Democrats write.
The letter comes ahead of a House Natural Resources committee hearing on Friday to examine the potential for future offshore exploration in the Atlantic Outer Continental Shelf. It also arrives close to the third-year anniversary of the Presidential Oil Spill Commission's Report on the Deepwater Horizon spill in the Gulf of Mexico.